Orders Total Approximately $387 Million.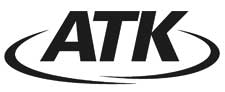 ARLINGTON, Va.--(Ammoland.com)- ATK (NYSE: ATK) has received orders for approximately $387 million for small-caliber rifle ammunition to be produced at the Lake City Army Ammunition Plant.
The orders fall under the plant's new production contract, which began Oct. 1, 2013, and include a mix of 5.56mm, 7.62mm and .50-caliber high-quality military ammunition.
In 2012, the U.S. Army Contracting Command, Rock Island (ACC-RI) selected ATK to continue production of small-caliber ammunition and operation and maintenance of the Independence, Mo., plant under new contracts. The contracts initially cover the next seven years through FY19, with a potential award term for a total contract term of up to 10 years.
"Our vision for Lake City is a highly-efficient production facility that is lean, scalable and sustainable for the next generation of the nation's warfighters," said Kent Holiday, vice president and general manager of ATK's Small Caliber Systems division.

"ATK is giving greater value to our government customer through the new operations contract at Lake City," said Mike Kahn, president of ATK's Defense Group.

"Our ammunition has no equal in its quality and reliability, which is the standard we set for our support of the warfighter. Our ATK-wide focus on efficiency, quality and affordability allows us to deliver an excellent value to our military customers."
ATK Defense Group is an industry leader in providing innovative and affordable ammunition, precision and strike weapons, electronic warfare systems, and missile components across air-, sea-, and land-based systems.
ATK is an aerospace, defense and commercial products company with operations in 22 states, Puerto Rico and internationally. News and information can be found on the Internet at www.atk.com, on Facebook at www.facebook.com/atk or on Twitter @ATK.