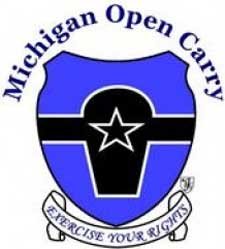 Michigan –-(Ammoland.com)- The Michigan House of Representatives has passed a three bill package (HB 4350, HB 4133, and HB 4134) that is designed to carve out special exemptions to concealed Pistol Free Zones for a few select groups.
These bills would allow current and former county prosecutors and assistant prosecutors, retired corrections officers, parole officers, probation officers, and federal law enforcement officers to carry their firearm concealed in the places listed in MCL 28.425o.
While Michigan Open Carry respects and supports efforts to relax Michigan's overly complex gun laws, MOC believes these laws should be relaxed for everyone rather than a politically connected few. MOC believes that the general public deserves to be able to carry their firearm as they wish in these zones just as much as these groups do. Bottom line, MOC believes these bills amount to favoritism. Furthermore, the more people receive special exemptions, the fewer are left to fight for everyone else.
Here is a recent article from Mlive on the matter: Article
Here is what you can do:
– Contact your State Senator and tell them that you do not support special treatment. Find your State Senator here.
– Contact your State Representative and tell them how you feel about how they voted. Find your State Representative here. Find how they voted here HB 4350, HB 4133, and HB 4134.
Tom Lambert
Assistant Legislative Director
Michigan Open Carry, Inc.
[email protected]
Michigan Open Carry, Inc is a Not-For-Profit organization that depends on our dues paying members to continue our operation. We are an all-volunteer organization. As such, no one is paid a salary and very few of the personal expenses of our officers are reimbursed. Won't you consider joining us or renewing as a dues paying member today? If you need technical help with the process, please email [email protected]