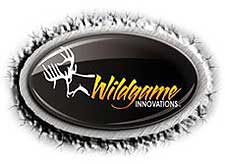 New Roads, Louisiana –-(Ammoland.com)- Cornfused? by Wildgame Innovations is a highly potent deer attractant that contains the power and aroma of a full bushel of corn in one 40-ounce bottle.
Hunters can use Cornfused? ( http://tiny.cc/x0lj6w ) alone or around bait; either situation is proven to be effective in luring large amounts of deer.
Cornfused? starts working just minutes after application, attracting deer with its distinctive corn scent. Deer can't help but follow the smell!
Cornfused? is legal to use in all 50 states and has no restrictions on its use for baiting deer.
Additionally, carrying this bottle to your stand is extremely convenient, and applying Cornfused? is a breeze.
The ready-to-use flip-top lid makes application easy when you get to your stand — simply flip the top and apply generously to the ground or bait area.
Cornfused? is effective all year long — whether it's the fall when curious bucks are on the lookout for does, or later in the winter when food sources are becoming scarce.
Cornfused? will attract deer all season long, and continue to bring them back for more.
Order Cornfused? at Amazon: http://tiny.cc/x0lj6w
For more information on Cornfused? or Wildgame Innovations products, check out www.wildgameinnovations.com
Wildgame Innovations, a leader in wildlife nutrition and land management, produces nutritional supplements and attractants that attract, hold and grow more deer than any other products on the market.
For this reason, Wildgame Innovations has become one of the fastest-growing companies in its segment of the hunting industry.