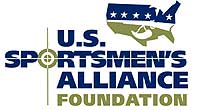 Columbus, OH –-(Ammoland.com)- Sportsmen and women of the state of Delaware are expressing concern after a former employee of the Humane Society of the United States (HSUS) was recently appointed as the Director of the newly formed state office of Animal Welfare.
Hetti Brown, the former HSUS Delaware State Director and registered professional lobbyist for the group, began her new position November 4th 2013. She was first appointed to the special task force led by Sen. Patricia M. Blevins, D-Elsmere, to evaluate the states animal control and welfare issues.
Upon recommendation by the 22-member task force, the state office of Animal Welfare was created under the Division of Public Health.
According to an HSUS biography about Brown, she was the co-founder of Delaware Voters for Animals and lobbied for a variety of federal and state animal welfare legislation including anti-tethering laws, laws banning shark finning, and coyote-hunting bills.
HSUS is the largest anti-hunting organization in the U.S. and is number one on the U.S. Sportsmen's Alliance Dirty Dozen list of animal rights groups. Currently, HSUS is behind efforts aimed at banning bear hunting in Maine as well as overturning the delisting of the gray wolf in Michigan despite the animals far exceeding recovery goals.
About:The U.S. Sportsmen's Alliance is a national association of sportsmen and sportsmen's organizations that protects the rights of hunters, anglers and trappers in the courts, legislatures, at the ballot, in Congress and through public education programs. Visit www.ussportsmen.org.