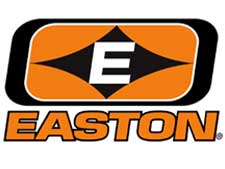 Salt Lake City, UT –-(Ammoland.com)- Easton, an industry leader in innovative arrows and archery equipment for over 90 years, has introduced the new BowFire at their 2014 sales conference in Park City, Utah.
The Easton BowFire is the new-generation 3HD Graphics carbon arrow that combines a striking appearance for flight visibility with deadly high velocity and broadhead accuracy.
The BowFire standard-diameter carbon hunting arrow looks like no other and is designed for today's cutting-edge bows, with better flight, superior penetration, incredible toughness, and deadly energy delivery on game. BowFire features exclusive White-hot™ graphics for in-flight visibility.
The overall white appearance is prized by bowhunters because it makes it easier to identify the impact point on game. Direct-fit S Nocks and standard RPS inserts are precision built to Easton's specifications for field reliability and confident shooting.
For more information on the BowFire by Easton, see you local archery dealer : www.eastonarchery.com