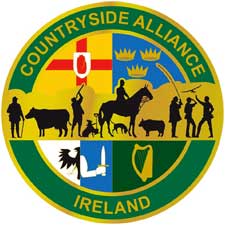 Ireland –-(Ammoland.com)- At the latest meeting of the Irish Red Grouse Association (IRGA), in October, the Executive agreed to launch a 'Vermin Control Drive' this winter and spring.
The results of the autumn grouse counts have confirmed that the control of predation by legitimate methods is having a beneficial effect on grouse numbers and other moorland species, such as golden plover, hen harriers, lapwings, and curlew.
The predator species targeted are fox, mink, grey crow, magpie and grey squirrel. This vermin drive is targeted at moorland and lowland bog habitats, together with their surrounding countryside.
There will be a competitive element in the drive with rewards to the teams who put in the greatest effort and return the best results. Prizes, in the form of equipment grants will be awarded to the three best overall returns for each vermin species.
The IRGA is seeking active support for this vermin drive from other conservation organisations and initial indications are that it will get widespread support.
https://www.facebook.com/pages/Irish-Red-Grouse-Association/176710729121279
About
Countryside Alliance Ireland has been active since the early 1960s, providing Irish sportsmen and women with high levels of information and advice and representation. Over the years as the political environment has changed we have evolved into a highly effective campaigning organisation. Countryside Alliance Ireland is governed by an elected "Board" made up from members throughout Ireland. The Board sets policy and oversees financial and operational matters. Countryside Alliance Ireland partner groups nominate members of the "Board" also, making it truly representative of country sports interests in Ireland. Visit: www.countrysideallianceireland.org