Max Michel, Jr., Champion Competitive Shooter, Firearms Instructor and TV Personality signs Tactical Solutions, the premier rimfire company.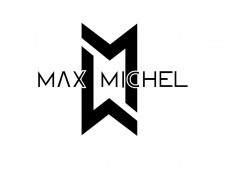 Meruax, LA (Ammoland.com) – Max Michel, Jr., champion competitive shooter, firearms instructor and television personality, has signed Tactical Solutions as his newest Silver Level Sponsor.
Tactical Solutions is the World's premier rimfire company producing world class rimfire products since 2002. Tactical Solutions' products are proudly made in the USA by highly qualified machinists, gunsmiths and shooters.
"We are extremely proud and excited to be partnered with one of the Shooting Industries leading shooters and trainers and are excited to see where the next year takes us," commented Chet Alvord, Vice President of Tactical Solutions.

"Tactical Solutions is a fantastic company and the only one I trust for rimfire. I've recently used Tactical Solutions innovative, high quality conversion kit in the rimfire event at the 2013 Steel Challenge where I was able to win First Place Overall and set a new World Record," commented Michel.

He continued, "I'm looking forward to incorporating more of Tactical Solutions' products into my demos and courses heading into 2014."
For more information about Max Michel, Jr., please visit www.maxmichel.com. To learn about training opportunities with Max Michel, Jr., please visit www.maxmicheltraining.com. To purchase the gear that will take you to the next level, please visit www.maxschoice.com.
About Max Michel
By anyone's account, Max Michel, Jr. is one of the best shooters in the world of competitive shooting. A four-time World Speed Shooting Champion, seven-time USPSA National Champion, four-time US National Steel Champion, nearly 50 USPSA Area Championships and more than 100 Major Championship wins under his belt, Max is a dominant force in the pistol shooting sports. Born and raised in New Orleans, Max joined the famed U.S. Army Marksmanship Unit (USAMU) Action Pistol Team in 1999 where he served for 10 years as an Army shooter and trainer. Today, Max is recognized worldwide as a top tier athlete in the practical shooting sports, a world class firearms trainer and a television host for Hot Shots Presented by Cheaper Than Dirt and Trigger Time TV.
Tactical Solutions is the World's premier rimfire company. Located in Boise Idaho, TacSol has been producing world class rimfire products since 2002. Our innovative products are the highest quality in the industry and are widely used buy the top competitive shooters worldwide. Our goal at TacSol is to provide innovative, high quality products and prompt professional customer service to shooters of all ages and skill levels. Tactical Solutions' products are proudly made in the USA by highly qualified machinists, gunsmiths and shooters. www.tactialsol.com