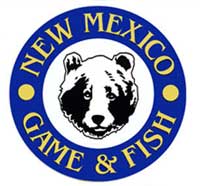 SANTA FE –-(Ammoland.com)- New Mexico Department of Game and Fish officers say poaching may be on the rise, they are currently investigating 22 poaching cases across the state this fall involving elk, deer and antelope carcasses found headless and left to rot.
"We find an average of 100 headless poached trophy animals a year," Field Operations Col. Robert Griego said. "Poachers continue to kill trophy animals solely for their heads, despite increased civil penalties and our efforts at roadblocks and artificial wildlife operations where we catch violators in the act."
Department officers are running road blocks across the state to check for illegal hunting activity and to gather data about harvest success. Officers often receive timely tips from hunters and anglers at road blocks about illegal activity. Officers are also deploying artificial elk and deer in the field to catch poachers who try to shoot illegally at night or from the road; activities that are unlawful and dangerous.
Poachers continue to illegally take New Mexico wildlife despite these preventative measures and stiffer poaching civil penalties of up to $10,000. In addition to the known cases, many instances of poaching go unreported.
"One of our goals as a department is to protect future populations of animals from the impacts of poaching," Griego said.
Current game laws are used to restrict harvest limits through legal hunting, to help ensure the number of animals available in New Mexico to hunt, photograph, and enjoy are abundant year after year. Poachers can interrupt animal breeding cycles and threaten population numbers of a herd when they kill big game out of season or exceed harvest limits.
To combat poaching many states impose strict penalties, including jail time, felony convictions and large fines.
State Rep. Alonzo Baldonado, R-Valencia, plans to reintroduce legislation that would make trophy poaching resulting in wanton waste of game a felony punishable by substantial fines and jail time. Baldonado, one of the most vocal anti-poaching advocates in the New Mexico House of Representatives, sponsored a similar bill last session that stalled on the senate floor.
"The four headless deer recently found poached outside of Chama are an example of the kind of wanton waste that we are trying to combat with this legislation. The penalties we have today are not a sufficient deterrent against the trophy poaching that continues to happen year after year," Baldonado said.
Conservation officers found parts of the four deer carcasses Oct. 13 hidden under brush on a ranch outside of Chama. The deer's heads, back straps, and some of the hind quarters were removed after they were shot.
Anyone with information about this crime is encouraged to call Operation Game Thief, (800) 432-4263. Callers can remain anonymous and may be eligible for rewards if information leads to charges being filed. https://www.wildlife.state.nm.us/