By Andy Lightbody; AmmoLand Auto Editor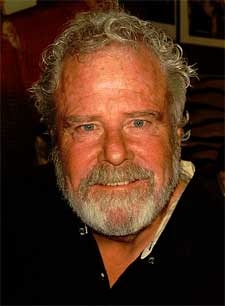 Grand Junction, Co. –-(Ammoland.com)-  At one end of the spectrum of the Sport Utility Vehicle (SUV) marketplace, you have offerings that include words like "economy-minded," or "designed for budget-conscious owners," and "basic package" offerings.
At the other end of that scale, you have "luxury appointments," and "everything included for virtually any driving conditions." Guess where the Lexus RX 350 F SPORT fits into that quotient?
Ask a room full of automotive writers about anything auto-related and they rarely agree about anything. But read the reviews on the Lexus RX 350 line, and the vast majority of them rank the vehicle as one of the top three luxury midsize SUV offerings for the money!
Sporting a mild facelift for 2013, the RX 350 series is carried over for 2014 with few notable changes. Offered as either a front-wheel drive or all-wheel-drive version, the model with a little extra something this year is called the F SPORT version and its well worth considering. Included is a higher grade/tuned sport suspension system and an 8-speed automatic transmission that comes complete with steering wheel paddle shifters This enables the driver to run through the gears more like a manual trans, or simply leave it in the automatic mode and let the vehicle do the thinking for you. Standard for the other RX series of vehicles is a 6-speed automatic.
Not only is the suspension tuned to give the vehicle a more nimble and responsive feel, but when combined with the sport tranny/more gears and shift paddles, it is a little more fun to drive and makes you feel like you're more in control.
Built on a wheelbase chassis of 107.9 inches and having an overall length of 187.8 inches, the RX series is indeed a midsize SUV—not too big like a cruise liner, and not too small like a rowboat. Overall size translates to plenty of room and lots of interior amenities. The interior configuration will seat 5 adults comfortably, and if you are the driver or front seat passenger, the seat adjustments are virtually endless. In the back seat, entry/exit is easy thanks to wide doors and a vehicle height that makes sense.
Under the hood, the RX 350 has only one choice of engines, a 3.5 liter V6 powerplant that's rated to 270 horsepower. While not an accelerating speed demon, the engine is powerful enough for quick acceleration from a standing start and plenty of traffic passing power when on the highway. In addition, and with well engineered insulation throughout the SUV, it is one of the quietest vehicles—both on and off the road that we've tested in years.
With a 19 gallon fuel tank and a city/highway mileage rating of 18/26, we had a comfortable 350 miles combined driving range for city, highway and trail cruising.
When the weather turns frightful with snow/ice, or if you're planning on doing some civilized off-road trail driving, the vehicle has a system called the Active Torque Control All Wheel Drive. In the simplest terms, the vehicle automatically shifts 50 percent of the torque from the front wheels to the rear wheels for increased traction and added stability. Tires and wheels grabbed instantly—no spinning—and we simply kept driving. With 7.3 inches of ground clearance, negotiating icy paths to a few of our late-season waterfowl areas and early ice fishing locations was a breeze. However, if you want the slow and steady for all wheels, there is also a center console mounted manual locking differential button.
For a midsize SUV, the RX 350 affords 40 cubic feet of storage room when the rear seats are in use. Slap the seats done flat and you've got 80 feet of gear-toting space. Up on top, you'll even find roof rails for the overflow gear.
Inside appointments and overall interior engineering is excellent. The list of standard features included with the vehicle is long. Upgrades such as blind spot monitors, a unique dashboard heads-up-display (HUD) for speed/navigation and a parking assist system will add to the sticker price, as will the premium sound and navigation system. However, because the RX series holds its value so well when it comes time to sell, these extras are likely to be a wise investment. Fun stuff for use now, and value-added goodies at resale time.
And for sportsmen looking for luxury, dependability, solid on and light off-road performance, the RX 350 F Sport is a high-value option with family/friend features that remain at the top of its class.
About:
Andy Lightbody is a TV/Video producer and host, as well as an outdoor writer/photographer. Lightbody is the former Managing Editor for Western Outdoors Magazine; Senior Editor at Petersen's Hunting Magazine and Editor of the Guns & Ammo Book Division.
He remains an avid shooter, hunter and angler, as well as a regular contributor to the Sportsman's Warehouse publication-Sportsman's News Magazine. Visit Rocky Mountain Television/Productions : www.rmtv.net