Membership has it Perks & SHWAT Team Membership has its Mega Perks…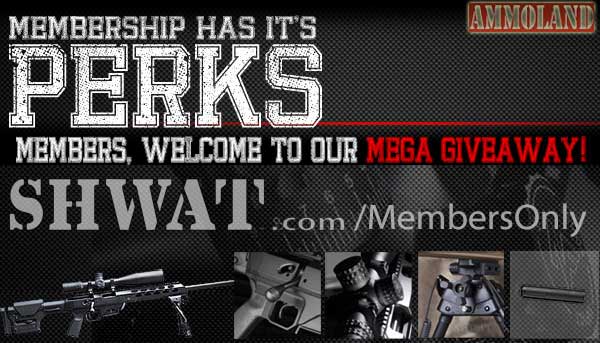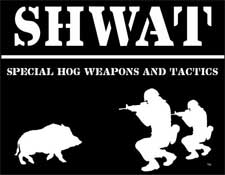 Abilene, Texas –-(Ammoland.com)- Membership has it Perks
Being a SHWAT Team Member gives you what you can't get anywhere else! From member appreciation giveaways including the new Remington 700 Tactical Chassis Rifle complete with top shelf optic, suppressor and more to discounts of some of the best gear on the market and even exclusive invitation only events and opportunities.
A SHWAT Team membership even pays for itself and can even put money back in your pocket! Need ammo? As a SHWAT Team member, you get a discount. Need hunting or shooting gear? You get a discount.
Benefits? Yes we have them too.
One Mega Member Appreciation Giveaway in 2014
Remington Model 700 Tactical Chassis Rifle ($2900 MSRP)
Nightforce NXS 3.5-50 with MOAR Reticle and ZeroStop ($1853 MSRP)
AAC 762-SDN-6 Silencer ($1050 MSRP)
Alamo Four Star Enhanced Harris Bipod
Elite Survival Shooting Mat
Awesome Member Appreciation monthly gear giveaways. 
BAD ASS – Battle Arms Development Ambidextrous Safety Selector
CrossBreed Holster
30 Round Lancer Advanced Warfighter Magazines
Danner Boots
Personal Defense Network DVDs
BrightStrike APLS lighting
DRT Ammo
Invitation only SHWAT Team Exclusive Experiences
Night vision shoots
Training Class
Hunting Class
Discounts
Gun Trust Lawyer Trust $150 discount
Vertx Apparel $10 off orders of $60 or more
DRT Ammo 15% off all orders
And there's more to come that we can't even announce yet.
Get all the details here ( https://tiny.cc/uhj85w ) and your membership today!
About Special Hog Weapons & Tactics:
SHWAT is the new center of gravity for tactical hog hunting. Special Hog Weapons & Tactics is a dynamic, game changing lifestyle brand, fusing together the tactical, hunting and feral hog control communities. Quality content and connections are rapidly coming together through partnering with credible industry professionals. Vendors are licensing the SHWAT brand. Conversations are growing on Facebook, Facebook.com/SHWATteam. That quality extends from our community and contributors, including our sponsors and writers, bloggers and videographers. Visit: www.shwat.com