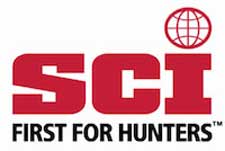 USA – -(Ammoland.com)- With a national emphasis for the past decade on No Child Left Behind, a federal education policy intended to improve education performance of all children in public schools, kids have missed out on physical education and hands-on learning in the outdoors.
The education trend is now moving to No Child Left Inside, based upon research that demonstrates improved education performance from taking kids outdoors to meet nature and through participation in physical activity in the outdoors.
Safari Club International Foundation has a program to help educators learn how to use the outdoor classroom to teach basic skills such as reading, writing, math and science in addition to conservation.   Nestled in the Bridger-TetonNational Forest near Jackson, Wyoming, you can discover the SCI Foundation American Wilderness Leadership School (AWLS) that provides the perfect setting for learning how to teach in nature's classroom.
AWLS is a professional development college level course for educators who teach youth in any grade level and subject matter.   The focus of this 7-day workshop is the Fundamentals of Conservation Education with an emphasis on the North American Model of Wildlife Management and shooting sports.  Each educator earns certification as an instructor for the National Archery in the Schools Program.   Because hunting plays a role in conservation, educators are introduced to 3D archery and firearms and their roles as hunting tools and in the shooting sports.  In addition, the program offers learning how to teach stream ecology and outdoor survival, using the outdoors as a classroom.
One educator responded, "It put a spark back into my teaching.  I feel excitement in introducing my students to the many positive facts learned through experiencing hands-on aspects of scientific wildlife management and conservation, and since attending AWLS have taken part in shooting sports."
Educators are introduced to and taught how to use the SCI Foundation Hands On Wildlife Kit that contains curriculum materials, pelts and replicas of scat, tracks and skulls.  The Kit is an instructional tool for teaching conservation education lessons.  Kits are available for educators to purchase or to apply to the SCI Foundation gifting program.
Educator Workshop dates for 2014 are June 11 – 18, June 21-18, July 22- 29, August 1 – 8, and August 10 – 17.  2014 Educator Application (PDF)
For the past 37 years, SCI Student sessions for ages 16 – 18 have introduced young people to learning about leadership and advocacy.  Students learn about the roles of leaders in a variety of situations and how to apply leadership skills that can launch them on their journey to become leaders for tomorrow in wildlife management and conservation.  Students role play diverse perspectives related to a wildlife management issue.  Recreation during the workshop includes a mountain trail hike, shooting sports and a white water raft trip.
The Student Session is from June 30, 2014 – July 6, 2014. 2014 Student Application (PDF)
Join the Sables in supporting the American Wilderness Leadership Schools at their Annual Luncheon Show & Auction, February 7, 2014, at the Mandalay Bay Resort in Las Vegas, Nevada, held during the 2014 Safari Club International Convention.  Performance by Artie Dean & Bourbontown.  Register to attend the convention and purchase tickets to the Sables luncheon at www.showsci.org while rooms are still available and discount badge pricing is still in effect.
About the SCI Hunters' Convention:
Safari Club expects upwards of 24,000 international hunters to visit Las Vegas, Nevada, February 5-8, 2014.  The SCI Hunters' Convention represents the largest and most successful event to raise money for advocacy to protect hunters' rights. The 2014 Hunters' Convention will be the largest in the organization's history with nearly a million square feet of exhibits and 2,500 vendors. To register for the convention, visit www.showsci.org.
Becoming an SCI Member:
Joining Safari Club International is the best way to be an advocate for continuing our hunting heritage and supporting worldwide sustainable use conservation, wildlife education and humanitarian services. JOIN NOW:  http://member.scifirstforhunters.org/join/
Safari Club International – First For Hunters is the leader in protecting the freedom to hunt and in promoting wildlife conservation worldwide. SCI has approximately 200 Chapters worldwide and its members represent all 50 of the United States as well as 106 other countries. SCI's proactive leadership in a host of cooperative wildlife conservation, outdoor education and humanitarian programs, with the SCI Foundation and other conservation groups, research institutions and government agencies, empowers sportsmen to be contributing community members and participants in sound wildlife management and conservation. Visit the home page www.safariclub.org or call 520-620-1220 for more information.