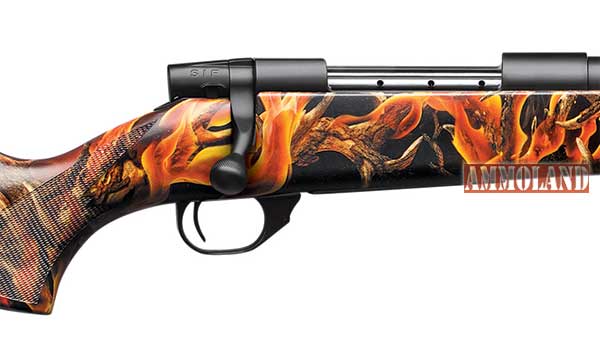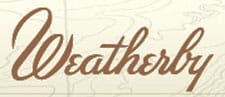 Paso Robles, CA – -(Ammoland.com)- Weatherby has expanded its popular WBY-X line with new rifle and shotgun models for hunters and shooters who want to make a statement about who they are and what they carry afield.
The new models feature edgy, unconventional camouflage patterns such as Kryptek Typhon, Kryptek Highlander, Proveil Reaper Black and Boneyard Camo Legends Blaze. A new semi-auto shotgun model, the SA-08 GH2 (Girls Hunt 2), is designed for women and young shooters, as well as those who want the benefit of a more compact firearm.
"WBY-X seems to have struck a resounding chord with those who want to express their individuality as hunters and shooters, so we are expanding the line," said Mike Schwiebert, director of marketing for Weatherby, Inc.

"While the look of WBY-X rifles and shotguns is anything but traditional, they actually continue Weatherby's long tradition of innovation and distinctive looks. In addition, they offer all the hard-hitting, flat-shooting, dead-on performance you expect from Weatherby."
WBY-X rifles are built on the popular Vanguard Series 2 platform, which is guaranteed to shoot SUB-MOA (a three-shot group of .99-inch or less) with Weatherby factory or premium ammunition. These rifles offer a lightweight, composite Monte Carlo stock; match quality, two-stage trigger; and three-position safety. WBY-X shotguns are built on the PA-08 and PA-459 (pump action) and SA-08 and SA-459 (semi-auto) platforms.
New WBY-X rifle models are: 
Series 2 Kryptek with Kryptek Highlander pattern and 24-inch cold hammer forged barrel.  Manufacturer's suggested retail price (MSRP): $749.
Series 2 Typhon with Kryptek Typhon pattern and 24-inch cold hammer forged barrel.  MSRP: $749.
Series 2 Typhon TR (Threat Response) with Kryptek Typhon pattern, 22-inch #3 contour barrel (.740 muzzle diameter) and recessed target crown.  MSRP: $749.
Series 2 Blaze with Boneyard Camo Legends Blaze pattern and 24-inch cold hammer forged barrel.  MSRP: $749.
New WBY-X shotgun models:
SA-08 GH2 (Girls Hunt 2) with black stock accented by a pink spiderweb pattern, a short 12 1/2-inch length of pull and 24-inch barrel.  MSRP: $699.
PA-459 Typhon TR and PA-08 Typhon TR pumps with Kryptek Typhon pattern and 18 1/2-inch barrel.  Each is available in 12 or 20 gauge.  These Threat Response models are specifically designed for personal and home defense.  PA-459 Typhon TR MSRP: $549.  PA-08 Typhon TR MSRP: $399.
SA-459 Black Reaper TR with Proveil Reaper Black pattern and 18 1/2-inch barrel.  Available in 12 or 20 gauge.  MSRP: $749.
For rifle caliber options and other information on the new WBY-X line, visit www.WBY-X.com.
Founded in 1945, Weatherby, Inc.'s line features the new WBY-X products as well as the popular Vanguard® Series 2 and legendary Mark V rifles (production and custom), Threat Response shotguns and rifles, semi-auto and pump shotguns, premium ammunition and security/shooting accessories. For more information, go to www.weatherby.com. The company is based in Paso Robles, Calif., and invites all hunters and shooters to visit its free online community at www.weatherbynation.com or Facebook page at www.facebook.com/Weatherbyinc.