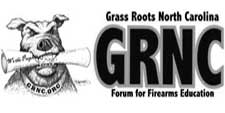 North Carolina –-(Ammoland.com)- Here we go again. Another day, another attempt at gun control by county officials.
This time, a gun ban is being proposed by Person County North Carolina Commissioners. The Courier-Times is reporting that the Commissioners are considering a gun control ordinance to affect the county's taxpayer-owned property.
Once again, the pretense for controlling the law-abiding gun owner revolves around "incidents" of people carrying openly on county property. Of course, the news item reporting these so-called incidents makes no mention of any notable "incident" at all. Labeling non-events as "incidents," and then using this to push a gun control agenda onto a populace that is busy with Christmas shopping and holiday parties is a clever tactic. Clever it may be, but it is also quite distressing.
Unfortunately, Person County already enforces a concealed carry prohibition against its law-abiding citizens. This means there is only one option left for citizens to legally bear arms should they find the need to step onto county property as they go about their regular business. An added restriction, one on open-carry, would establish a de facto 100% gun ban, and that would surely call into question the Commissioners' commitment to the rights of the citizens they serve.
If there is any place where gun rights are clearly applicable, and ought to be non-negotiable, it is on public property. It is the citizen who has the right to bear arms, and he or she has the right to do so primarily on public property, for the very reason that it is public—the citizens own it. If the County Commissioners claim the authority to infringe on this right, one can only wonder what's next.
Clearly, Person County Commissioners need to be reminded of these things. Surely, once they hear from their supervisors (the voters), they will recall what it is they are charged with protecting, and whom they are charged with serving.
Below, you'll find contact information and a message that can be used to communicate your concerns to the County Commissioners. Also, attend the County Commission meeting this Monday, December 2nd, at 7:00 PM. Let the commissioners know that you would not find new gun control enforcement on taxpayer-owned property at all acceptable.
IMMEDIATE ACTION REQUIRED!
E-mail the Person County Commissioners. Below you will find a recommended e-mail message you can use. Also, under 'Contact Info,' you'll find a copy-paste e-mail address list for the commissioners.
Attend Monday's Meeting of the County Commission. The ten-minute comment period is at the beginning of the meeting, so be there early if you can. Meeting details are below. Look for a GRNC Volunteer on the way in. He or she will hand you a "Guns Save Lives" stickers to wear in the meeting.
Board of County Commissioners Meeting Details:
When: Monday, December 2, 2013; 7:00 PM
Where: Person County Office Building
Commissioners' Board Room (Room 215)
304 Morgan St.
Roxboro, NC 27573
CONTACT INFO
Copy & Paste e-mail list for the Person County Commissioners:
[email protected]; [email protected]; [email protected]; [email protected]; [email protected]
DELIVER THIS MESSAGE
Suggested Subject: "No Gun Control on Taxpayer-Owned Property"

Dear Person County Commissioners,

I have recently been informed that there has been discussion among the County Commissioners about establishing a gun ban on county property.

With that in mind, I'm writing to remind the Commissioners that the citizens of Person County have a right to bear arms, and it is particularly on public property where this ought to be recognized and protected. I respectfully insist that County Commissioners not machinate to deny Person County citizens their Second Amendment rights. Of course, I assume that you are a supporter of such rights, but passing an ordinance establishing a total gun ban on county property would, unfortunately, prove my assumption incorrect.

To remain consistent with the supreme law of the land, and as a show of respect to the citizens you serve, I ask that you discount any thoughts of a gun ban on taxpayer-owned property. I will be monitoring your actions on this issue via alerts from Grass Roots North Carolina.

Respectfully,
About:
Grass Roots North Carolina/Forum for Firearms Education is a non-profit, all volunteer organization devoted to educating the public about trends which abridge the freedoms guaranteed by the Bill of Rights, and engaging in grass roots activism to preserve those freedoms. Formed in 1994 to conduct a highly successful rally for the Second Amendment, GRNC has gone on to conduct projects like "Remember in November: A Gun Owner's Guide to Voting," bringing concealed carry to North Carolina. Visit:www.grnc.org