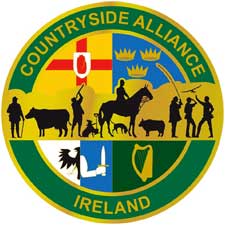 Ireland –-(Ammoland.com)-  The Countryside Alliance's Winter 2013 magazine is now online.
This issue we look at the historical links between the Royal Navy and hunting, introduce you to a shooting and conservation success at Northumberland's Whitfield Estate, follow the Grove & Rufford Hunt and celebrate the allure of wildfowling.
The Winter magazine also features the Federation of Welsh Farmers Packs and its case for amending the Hunting Act. In addition Director of Campaigns Tim Bonner uncovers a shocking case of animal cruelty in
The Netherlands, youngster Emily Churchill explains her year-round love of farming, anthropologist Prof Garry Marvin writes about hunting as a "complex ritual performance", we chart coursing's long and colourful history and Prof Nick Sotherton of the GWCT honours the grey partridge.
Download the issue here.
Countryside Alliance 2013 Winter Magazine
About
Countryside Alliance Ireland has been active since the early 1960s, providing Irish sportsmen and women with high levels of information and advice and representation. Over the years as the political environment has changed we have evolved into a highly effective campaigning organisation. Countryside Alliance Ireland is governed by an elected "Board" made up from members throughout Ireland. The Board sets policy and oversees financial and operational matters. Countryside Alliance Ireland partner groups nominate members of the "Board" also, making it truly representative of country sports interests in Ireland. Visit: www.countrysideallianceireland.org