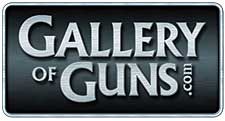 PRESCOTT, ARIZONA –-(Ammoland.com)- GalleryofGuns.com's long-running immensely popular Great Gun Giveaway just got greater!
Beginning January 2014, the Great Gun Giveaway will now offer two firearms for each contest and will run twice a month instead of once.
That's four times more guns, and four times more chances to win, than before.
Contest entries will automatically be assigned to both guns so that each entrant will have a chance at winning either gun offered, or even both.
At the beginning of each month, two guns will be offered on the GalleryofGuns.com website. Each entry will go into a pool for each gun. Drawings for each gun offered will be separate and will consist of all entries.
This means that if you don't win the first gun, you are still in the running for the second. Best of all, if you DO win the first gun, you are still in the running for the second one.
The first contest will run from the 1st to the 15th  and the second contest runs from the 16th to the end of the month after which a new contest will begin with a new set of guns. Returning customers need only enter their email address to be entered into the new contest as their previous information will be stored for six months to facilitate contest entry. At the end of six months, all user-entered data will be purged for privacy purposes. We at GalleryofGuns.com respect your privacy. We will not sell, share or disclose your information to third parties.
To enter the new Great Gun Giveaway, visit www.galleryofguns.com.
About GalleryofGuns.com:  Founded in 1932 Davidson's, Inc. has grown into one of the nation's top firearms wholesalers. Davidson's unique website, GalleryofGuns.com, allows consumers instant access to tens of thousands of firearms in Davidson's huge inventory. All gun purchases are backed up by Davidson's exclusive Guarantee Lifetime Replacement Program. Using the Gun Genie, visitors to GalleryofGuns.com can enjoy the easiest and most convenient method to search, find, and buy the firearm they are looking for.