Max Michel, Jr., Champion Competitive Shooter, Firearms Instructor and TV Personality launches new smartphone app, developed by NiftyBytes for Competitive Shooters, now available for download from iTunes.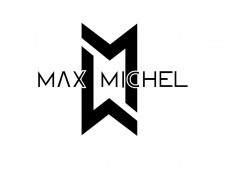 Meruax, LA (Ammoland.com) – Max Michel, Jr., champion competitive shooter, firearms instructor and television personality, is pleased to announce the official launch of his first smartphone application, Shot Coach, now available for the iPhone, iPod touch and iPad.
The rated 4+ new app, designed by NiftyBytes for competitive shooters, will provide the user with the ability to improve their game with tools that show him or her where his or her stage time goes.
Max Michel's Shot Coach is like having a private shooting coach and video studio at the range right on your phone.
The Shot Coach app gives users the same edge as the best professional shooter today.
Features include:
Analyze form with frame-by-frame video scrubbing.
View exactly how to use every fraction of a second to shave time off stages.
Improve accuracy by analyzing movement, positioning, grip and all fundamentals of the sport.
 Share coaching with friends and students through professionally rendered overlays and titles in videos.
Show off best stages by posting videos with stats included.
Use Shot Coach at the range when teaching others to give instant visual feedback.
Draw right on the video, add voice over or insert time data. Shot Coach records coaching to share with students, clubs and friends.
Take snapshots with overlays and send them via Facebook, Twitter and email.
The Shot Coach app is now available for download through iTunes. It is compatible with the iPhone, iPod touch and iPad. It requires iOS 6.0 or later and is optimized for iPhone 5. The Shot Coach app is available for download for $4.99: https://itunes.apple.com/us/app/shot-coach-video-analysis/id605565597?mt=8
For more information about Max Michel, Jr., please visit www.maxmichel.com. To learn about training opportunities with Max Michel, Jr., please visit www.maxmicheltraining.com. To purchase the gear that will take you to the next level, please visit www.maxschoice.com.
About Max Michel
By anyone's account, Max Michel, Jr. is one of the best shooters in the world of competitive shooting. A four-time World Speed Shooting Champion, seven-time USPSA National Champion, four-time US National Steel Champion, nearly 50 USPSA Area Championships and more than 100 Major Championship wins under his belt, Max is a dominant force in the pistol shooting sports. Born and raised in New Orleans, Max joined the famed U.S. Army Marksmanship Unit (USAMU) Action Pistol Team in 1999 where he served for 10 years as an Army shooter and trainer. Today, Max is recognized worldwide as a top tier athlete in the practical shooting sports, a world class firearms trainer and a television host for Hot Shots Presented by Cheaper Than Dirt and Trigger Time TV.