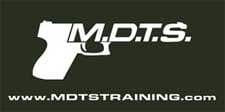 Utica, NY –-(Ammoland.com)- Hi All,
First, I would like to extend my best wishes to you and your families this holiday season. Have a very Merry Christmas and safe New Year!
Working now on getting the 2014 schedule together. Several classes already up. Some new classes this year, new locations and several special events planned so keep your eyes on the website. I've received a lot of nice feedback on the new website and I hope you are finding the blog posts helpful in some small way. Have been trying to post a little something every week or so.
Don't miss the Christmas Eve Only 10% off sale on gift certificates and classes.
Dec Quote:
"When you train, you should train as if on the battlefield. Make your eyes glare, lower your shoulders, and harden your body. If you train with the same intensity and spirit as though you are striking and blocking against an actual opponent, you will naturally develop the same attitude on a battlefield."
– Anko Itosu, Okinawan Karate Master
————
If I don't run into you at a class, at the range or on the mats have a great month and as always, keep training.
Chris
About Chris:
Chris Fry is the owner and director of training and curriculum development for Modern Defensive Training Systems in Utica, N.Y. where he conducts courses in reality driven practical combatives skills, extreme close quarters physical defense, tactical folding knife and edged weapon combatives and combative pistol, carbine and shotgun skills. MDTS offers a variety of courses for responsible citizens, corporations, law enforcement and the U.S. Military with a singular goal of providing up to date, realistic and practical personal protection training. Visit: www.mdtstraining.com