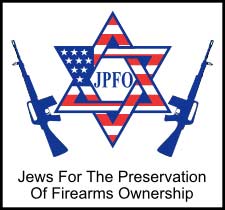 Washington, DC –-(Ammoland.com)- The murky goings-on within the various alphabet agencies have, to varying degrees, been headline news periodically.
The NSA and IRS just to name just two, but also, the ATF which was probably best known in recent times for the botched "Fast and Furious" program, with full accountability yet to be demonstrated.
What is perhaps less well known is some of their other continued efforts to make up their own laws and carry out more flagrant abuses.
Here, we present two essentially related items, the first looking at the ATF's use of mentally disabled people to carry out 'sting' operations to entrap the unwary.
The second comprises a letter (received by us though email and available as a PDF file) which had been sent to a Maine Senator, describing how the ATF has been harvesting 4473 records through bullying tactics against FFLs – a very convenient way to build up databases and help with the ongoing quest for registration.
Both these reports deserve our full attention: https://jpfo.org/articles-assd03/how-atf-creates-crime.htm
About:
Jews For The Preservation Of Firearms Ownership Mission is to destroy "gun control" and to encourage Americans to understand and defend all of the Bill of Rights for everyone. Those are the twin goals of Wisconsin-based Jews for the Preservation of Firearms Ownership (JPFO). Founded by Jews and initially aimed at educating the Jewish community about the historical evils that Jews have suffered when they have been disarmed, JPFO has always welcomed persons of all religious beliefs who share a common goal of opposing and reversing victim disarmament policies while advancing liberty for all.
JPFO is a non-profit tax-exempt educational civil rights organization, not a lobby. JPFO's products and programs reach out to as many segments of the American people as possible, using bold tactics without compromise on fundamental principles. Visit www.JPFO.org – Copyright JPFO 2011