Lancer's lightweight, small arms systems available at Quantico Tactical® online and in stores.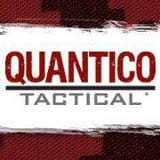 Quantico, VA (Ammoland.com) – Quantico Tactical, a leader in sourcing and supplying performance-proven apparel, equipment and firearms to law enforcement, government agencies, military and private citizens, announce the addition of Lancer Systems handguards, lowers, receivers, forearms and magazines at Quantico Tactical online, in their seven stores, and through the GSA Schedule, as a sole source supplier.
Lancer Small Arms products are some of the most innovative on the market today, combining their expertise in military applications with the latest in lightweight carbon fiber engineering and manufacturing.
The carbon fiber handguards available at Quantico Tactical include a full-length rail, no rail and the 2-inch Picatinny Sight rail option.
The full-length Lancer carbon-fiber handguards all feature 7075-T6 aluminum components and a carbon-fiber handguard tube that resists heat during heavy firing use. Quantico Tactical® carries five variations on the Lancer full-length handguards: carbine-length (MSRP $259.99), mid-length (MSRP $274.99), rifle-length (MSRP $294.99) and rifle-length Plus (MSRP $299.00).
The lightest of all handguard options are the No Rail handguards. The handguard tube is supplied with cooling slots but have no attachment points for sight rails.  The No Rail handguard variations include: pistol-length carbon-fiber (MSRP $206.98), carbine-length (MSRP $217.33), mid-length (MSRP $224.99), rifle-length (MSRP $248.38), rifle-length Plus (MSRP $454.99) and the extra-long (MSRP $259.99).
The Lancer Carbon-Fiber handguard with a 2-inch Picatinny sight rail option is a rifle-length handguard with a 2-inch sight rail on the upper and 16-inch barrel and mid-length gas system. The 2-inch Picatinny sight rail option models include: pistol-length (MSRP $206.98), carbine-length (MSRP $217.33), mid-length (MSRP $224.99), rifle-length (MSRP $248.38), rifle-length Plus (MSRP $254.99) and extra-long (MSRP $259.99).
Quantico Tactical also carries the Lancer L15 complete lower receiver with standard trigger, an Ergo F93 PRO Stock and a choice of standard, tactical or competition magazine (MSRP $579.60; all web sales must go through a US Federal Firearms Licensee). These patent pending, changeable magwells make the Lancer L15 the most versatile AR receiver available today. The Lancer L15 receiver is also available in a stripped version in three magwell sizes: standard, tactical and competition. The receiver is machined from 7075 aluminum forging and the magazine well is broached. The receiver is coated with a MIL-A-8625, Type III Class 2 coating for extreme durability (MSRP $217.33). Quantico Tactical ships one free L5AWM 30-round magazine with each L15 lower. California compliant models are available in the complete and stripped down receiver models.
The L15's changeable Magwells make it the most versatile AR receiver available today. With three Magazine well extension configurations to choose from the L15 lower can be rapidly customized for a specific mission, trip to the range or 3 gun matches. The Tactical and Competition Magwells have a large smooth funnel like internal surface to facilitate rapid magazine changes. The standard size Magwell emulates the size of a typical AR lower. The Magwells attach to the lower via a captured rail and locks into place with a standard front takedown pin (patent pending). The use of the takedown pin allows the Magwells to be removed without the use of special tools. The Magwells are precision machined from aluminum billet to match the features in the lower ensuring there is no rattle during operation. The lower also features an ambidextrous bolt release system and oversized magazine release button.
The Lancer Advanced Warfighter magazines are also available online and in-store in opaque and translucent styles. These magazines feature the best characteristics of both steel and polymer magazines. Featuring a one-piece wrap-around body with hardened steel feed lips, the magazines are impact resistant, won't dent and are as light as aluminum mags. Available in 30, 20 and 10 rounds. MSRP ranges from $15.75 to $23.49. A Lancer magazine coupler is also available at MSRP of $21.51.
For more information on Quantico Tactical and the new Lancer Small Arms Systems, visit, www.quanticotactical.com. Quantico Tactical GSA Contract Number is GS-07F-5802P. For more information on government sales, phone 910-9445800 or email [email protected]
To become a part of the Quantico Tactical conversation, visit us on Facebook or on Twitter.
About Quantico Tactical®:
Quantico Tactical® is the premier source of performance apparel, gear, tactical medical supplies, armor and firearms for federal agencies, law enforcement, military and the serious adventure enthusiast.  Since its founding in 2001 by a retired US Marine Officer, Quantico Tactical® has grown from a small shop in Quantico, Virginia to seven retail stores around the United States and a state-of-the-art headquarters, distribution center and kitting facility which service customers  world-wide.   Quantico Tactical's retail locations include; Quantico, VA; Woodbridge, VA; San Diego, CA; Oak Grove (Ft. Campbell), KY; Killeen (Ft. Hood), TX; Junction City (Ft. Riley), KS; and Lakewood (Ft. Lewis), WA.   Quantico Tactical is a Service Disabled Veteran Owned Small Business (SDVOB) providing many popular brands on the GSA Schedule. Quantico Tactical® is US State Department licensed for the export of weapons, munitions and related articles. www.quanticotactical.com.