NTOA trainers working with Below 100 to reduce line of duty deaths to fewer than 100 per year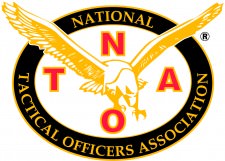 Doylestown, PA (Ammoland.com) – The National Tactical Officers Association (NTOA) announce a partnership with the Below 100 Initiative to reduce the annual line-of-duty deaths to below 100, a number not seen since 1944.
The Below 100 Initiative, founded in 2010, is based on improving officer safety through education, training and individual officer responsibility.
NTOA Executive Director Mark Lomax commented on the partnership, "The NTOA has long been recognized in the law enforcement community as a powerful resource for officer training and education. Safety is a key component of each and every one of our training courses, in fact, it is the number one priority of NTOA, and so we are proud to support the Below 100 Initiative through our sponsorship of several training presentations."
The Below 100 Initiative is built on five key tenets to support a culture of officer safety within any department. The program keeps officers aware of key danger zones they face even in the seemingly routine aspects of the job.
The tenets are founded on keeping officers safe when driving through seat belt wearing and speed awareness, wearing protective vests, focusing on what is important and always staying alert on the job.
"This is a big step for Below 100 and all of us involved in the program. We are absolutely honored to have the NTOA as a partner," Dale Stockton, Editor-in-Chief of Law Officer Magazine, added.
For more information on the NTOA or training, visit their website or Facebook page.  Visit Below 100 for more information, training and available resources for trainers.
About the National Tactical Officers Association:
The National Tactical Officers Association operates with Veritas – truth, honesty and integrity – in all our relationships. www.ntoa.org