Overland Park, Kan – (AmmoLand.com) Bushnell Outdoor Products, an industry-leader in high performance sports optics and outdoor accessories for 65 years, has announced Zach Fleer has joined Bushnell as assistant product manager for trail cameras.
In his new role, Zach will assist with trail camera product development, from concept to commercialization, as well as product line management for Bushnell, Primos, Simmons, and Tasco trail cameras.
Zach brings both a strong passion for hunting and work experience in the hunting and shooting industries. Prior to joining Bushnell, Zach spent the last year at W.L. Carter Co. as a product representative and two years prior to that at Midway USA as a product specialist.
"With the continued rapid growth in the trail camera market, we're excited to bring Zach Fleer aboard to help us maintain our industry leadership, said Jordan Vermillion, Bushnell Product Director. "Zach's product management experience, background in our industry and passion for the outdoors make him a great fit for our team."
Zach holds a bachelor's degree in Fisheries and Wildlife from the University of Missouri and is a life member of the National Rifle Association (NRA).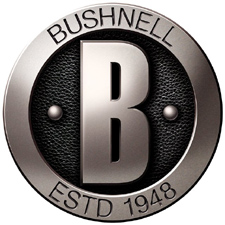 Bushnell Outdoor Products is a global manufacturer and marketer of branded consumer products. Headquartered in Overland Park, Kansas, the company sells its products worldwide under the Bushnell®, Bee Stinger, Butler Creek®, Final Approach®, Gold Tip, Hoppe's®, Millett®, Night Optics, Primos®, Simmons®, Stoney Point®, Tasco®, Uncle Mike's®, Uncle Mike's Law Enforcement®, and the following eyewear brands: Bollé®, Cébé® and Serengeti®. For information about any of these brands or products, please contact Bushnell Public Relations at (913) 752-6105.