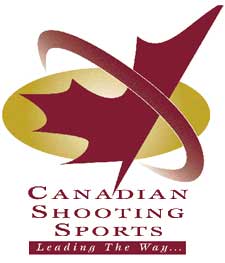 Canada – -(Ammoland.com)- We couldn't make this up in our most creative moment – Miramax magnate Harvey Weinstein and Meryl Streep are going to make a movie that will make National Rifle Association members "wish they weren't alive."
It may be the scariest film Weinstein ever made, and that's something in the wake of films like Reservoir Dogs, Pulp Fiction, Jackie Brown and Django Unchained. His blockbuster NRA hatefest will no doubt be completely factual, right up until the opening credits.
Weinstein is a wealthy, plugged-in Democrat who has raised tons of money for Bill Clinton and Barack Obama. The irony, of course, is that Weinstein has put over-the-top gun violence on every movie screen in the world – for profit. He is his own worst enemy and doesn't know it.
Weinstein claims to hate guns and says no one should be allowed to own one. This movie should open with Meryl Streep trying to put toothpaste back in the tube and then trying to un-ring a bell. Weinstein decries the mass shootings in schools and movie theatres, blissfully unaware that his life's work may have played a role in them. His hypocrisy is staggering.
The not-so-shy-and-retiring rocker and NRA director Ted Nugent, predicted during the January 16 radio broadcast of Cam & Company that Weinstein is only stoking the pro-gun fire:
"I know that God is inspiring the subhuman punk Weinstein to create what is going to be the most powerful promotion tool for the NRA ever, because people are smarter than he acknowledges… (People) will see that Joseph Goebbels and Saul Alinsky is alive in the form of a fat punk named Harvey Weinstein, and as he tries to destroy the NRA it will backfire on him… Harvey Weinstein is on the side of criminals. The NRA is on the side of innocent victims protecting themselves from criminals."
Weinstein and Streep might actually believe that Hollywood is the solution to firearms violence. But, there is evidence that a century of firearms violence on the silver screen may be at least part of the problem. In a world where movie actors who portray doctors are frequently asked for medical advice by some fans, it's possible that a few people might emulate a movie that suggests firearms can make a statement. The Weinstein Company has served up a steady diet of violence on which deranged losers can gorge in the real world.
A movie that characterizes firearms rights advocates as monsters may find a small audience among gullible gun-haters. Perhaps they will cast Jim Carrey as the next president of the United States, too. Unfortunately, this film folly will waste considerable resources and talent trying to pillory the good guys who would never use firearms to promote abject violence. The NRA has a vested interest in finding practical ways to avoid mass shootings. Yet the input and knowledge that the NRA has to offer falls on deaf ears within anti-gun circles, where twisted logic dictates that taking guns away from good people will somehow increase public safety.
As our guitar-slinging friend at the NRA duly forewarns, Weinstein, Streep and their ilk are trying to give criminals exactly what they want.
About:
The CSSA is the voice of the sport shooter and firearms enthusiast in Canada. Our national membership supports and promotes Canada's firearms heritage, traditional target shooting competition, modern action shooting sports, hunting, and archery. We support and sponsor competitions and youth programs that promote these Canadian heritage activities. Website www.cdnshootingsports.org