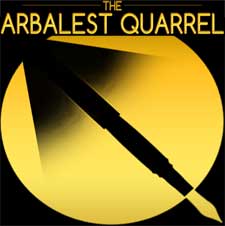 New York, N.Y. –-(Ammoland.com)- "The Arbalest Quarrel," a weblog, has recently posted its second Article dealing with New York Governor Andrew Cuomo's NYSAFE Act of 2013.
While the NYSAFE Act applies only to New York residents, it would be a mistake to conclude that the NYSAFE Act has limited scope.
The NYSAFE Act is actually a blueprint for firearms confiscation across the Country. The objective of the drafters of NYSAFE is de facto repeal if not outright repeal of the Second Amendment.
To understand NYSAFE we believe it important to understand the rationale behind the words 'assault weapon' since the foundation of NYSAFE is built upon the notion of 'assault weapon.'
We take a close look at the words, 'assault weapon,' and we compare and contrast those words with the words 'assault rifle.' We look at the history of the expression 'assault rifle' and point out that "assault weapon," unlike the "assault rifle," has no legitimate history. We argue that 'assault weapon' is a fiction, borne of a desire to create fear in the American public.
And we explain how the mainstream media gives weight to the "fiction" by thrusting the words into the public consciousness. Toward the end of the Article, we provide the reader with several "TIPS" for assisting the reader in understanding how NYSAFE operates.
This Article ( https://tiny.cc/of808w ) sets the stage for our third Article where we take a look at the actual definitions of 'assault weapon' as set forth in the NYSAFE Act. As we look at the definitions of 'assault weapon,' we will hit the reader with a few surprises.
We cordially encourage you to visit our website and respond with your comments.
The link is: www.arbalestquarrel.com