By Jason Howerton. January 17th 2014
Article Source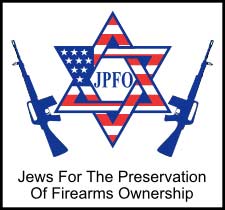 Washington, DC –-(Ammoland.com)- An armed man entered a Orrville, Ala., Dollar General on Thursday, waved his gun in the air and threatened to kill everyone, AL.com reports.
Though motive is unclear, he never got the chance to hurt anyone because a customer carrying a concealed handgun neutralized him with a deadly shot.
Dallas County Sheriff Harris Huffman Jr. told WSFA-TV that the gunman held a cashier and customer at gunpoint, forcing them toward a break room area. It was at this point that the customer reportedly drew his firearm and shot the suspect one time in the chest. The entire incident took less than five minutes, police say.
The gunman was pronounced dead at the scene.
The sheriff said the customer is not currently facing any charges over the shooting death, however, investigators are working to confirm he had a valid concealed carry permit. Open carry is legal in Alabama, but a permit is required to carry a concealed handgun.
There was also a sign posted outside the Dollar General prohibiting open carry, but not concealed carry, the report states.
"The deceased individual had his in his hand, waving it. The customer actually had one in a holster covered up. We're in the process of checking on permits and all of that," Huffman Jr. said.

"You have one individual waving a gun and you have another one who shoots the one waving the gun. Some people say that's justifiable. Then you're going to have some who says it's not. I think we need to get all of the information we can get from everybody and then go forward from there," the sheriff added.
No one, other than the gunman, was injured in the incident. The individuals involved were not immediately identified…
About:
Jews For The Preservation Of Firearms Ownership Mission is to destroy "gun control" and to encourage Americans to understand and defend all of the Bill of Rights for everyone. Those are the twin goals of Wisconsin-based Jews for the Preservation of Firearms Ownership (JPFO). Founded by Jews and initially aimed at educating the Jewish community about the historical evils that Jews have suffered when they have been disarmed, JPFO has always welcomed persons of all religious beliefs who share a common goal of opposing and reversing victim disarmament policies while advancing liberty for all.
JPFO is a non-profit tax-exempt educational civil rights organization, not a lobby. JPFO's products and programs reach out to as many segments of the American people as possible, using bold tactics without compromise on fundamental principles. Visit www.JPFO.org – Copyright JPFO 2011