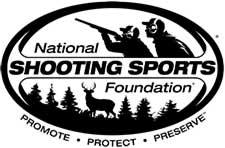 NEWTOWN, Conn –-(Ammoland.com)- As NSSF has recently reported, ATF is advising that the volume of NFA forms and import permit applications, combined with staffing shortages, has resulted in increased processing times for ATF NFA forms and import applications. For example, actual processing time for Form 6 Part I (ATF Form 5330.3A) is currently 12 weeks.
ATF advises that requests for expedited processing will not be entertained except for permits associated with federal, state and local government agencies and evidenced by a government contract or purchase order, with an immediate need for imported products. Licensed importers should monitor approved permits for expiration dates and submit new applications well in advance of the 12-week timeframe.
Applications to import new products should also be submitted with this timeframe in mind. New examiners are being trained to begin work after the first of the year. However, the existing backlog and a growing volume of imports of defense articles into the U.S. may result in continued delays in processing import permits. Importers should consider submitting ATF Form 6 via ATF's e-forms process. Submitting forms in hard copy typically takes four weeks longer than e-forms. The backlog on NFA forms due to the increasing popularity of suppressors for targets shooting and hunting, as well as NFA trusts, continues to grow beyond ATF's current resources.
See the ATF Chart for permit processing times.
About NSSFThe National Shooting Sports Foundation is the trade association for the firearms industry. Its mission is to promote, protect and preserve hunting and the shooting sports. Formed in 1961, NSSF has a membership of more than 6,000 manufacturers, distributors, firearms retailers, shooting ranges, sportsmen's organizations and publishers. For more information, log on to www.nssf.org.