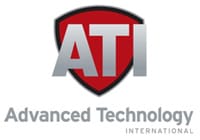 Milwaukee – Advanced Technology International (ATI), the leading manufacturer in gun stocks and firearm accessories, is now shipping Remington 870 Talon T2 Packages.
ATI's Remington Talon T2 shotgun stocks and pistol grips feature ergonomic styling that was designed after extensive product testing to reduce felt recoil for the shooter.
"For the second iteration of our Remington Talon product line we put a lot of research into improving the shooter's ability to control the shotgun," said Jon Shaffer, Director of Business Development.

"We gave the shooter more control by extending our patented Scorpion Recoil absorption material higher on the back of the pistol grip as well as adding a Sure-Grip texture to the front of the pistol grip."
ATI began introducing the Talon T2 stocks on new shotgun packages in 2013, but 2014's version of the Talon T2  line features another new upgrade in the double thickness X2 Scorpion Recoil pad as well.
Review the following link for more information or to purchase the Remington Talon T2 Stock and Forend Package from ATI: http://bit.ly/1fuzCV2 
About ATI Gunstocks
All of ATI's products are manufactured in the USA at our ISO Certified Facilities in Wisconsin. ATI's vertically integrated manufacturing plant includes departments ranging from molding and CNC machining to assembly and packaging. Beyond manufacturing ATI also features its own in-house engineering, product design, and graphics teams as well as a full-time inside and outside sales staff. For additional information about ATI please visit www.atigunstocks.com or call 800.925.2522.
Like us! Facebook.com/ATIgunstocks
Follow us! Twitter.com/ATIgunstocks