Decorated Wwii Veteran, Al Mampre To Meet And Greet Visitors At Plano/Tenzing Booth.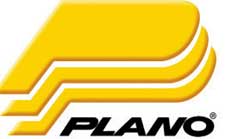 Plano, IL –-(Ammoland.com)- Shooting, hunting and outdoor industry representatives from around the world will travel to Las Vegas next week for the National Shooting Sports Foundation's 2014 Shooting, Hunting and Outdoor Trade (SHOT) Show.
More than 1,600 exhibitors will showcase new products to thousands of buyers at the Sands Expo Center, while some 2,000 members of the outdoor media will cover four solid days of storylines for their readers, viewers and listeners.
One of these storylines, arguably the best in the building, is American Patriot, Al Mampre – one of the few surviving heroes who fought for our country's freedoms and those of our allies on the frontlines of World War II.
Mampre, 91, is one of 19 living members of the original "Band of Brothers" – a legendary WWII company of the 101st Airborne whose heroic stories have been well documented in Stephen E. Ambrose's New York Times Best Seller, Band of Brothers; the HBO miniseries of the same name; and in multiple published articles.
Mampre was 20-years-old when he joined the Army and became a medic in the storied Company E, 506th Regiment of the 101st Airborne. Mampre earned two Purple Hearts and a Bronze Star during his service, fighting bravely with his brothers in Operation Market Garden, the Battle of the Bulge, and other conflicts throughout the European theater.
Plano Molding – the first name in secure storage solutions for shooting, hunting, fishing and other outdoor gear – and Tenzing Outdoors — the industry leader in technically-evolved hunting packs – are proud to welcome 2014 SHOT Show visitors to meet Al Mampre between 2:00 and 4:00 pm in the Plano Tactical booth (#10570) on Thursday, January 16, and after 10:00 am in the Plano / Tenzing booth (#14829) on Wednesday, January 15.
This is a rare opportunity to meet an even rarer American patriot. So stop by, bring your questions, your notepads, and a handshake or salute for a man who fought, suffered and prevailed for each of us.
About Plano Hunting
Innovation and quality are the traits that have become associated with the Plano® brand. Thousands of hunters and shooters have come to trust Plano for the storage of their firearms, bows and hunting accessories. Since 1952 Plano has been supplying outdoor enthusiast with storage solutions that allow them to make the most of the time they have outdoors. Learn more at www.planomolding.com.
About Tenzing
First introduced at the Archery Trade Association (ATA) Show in January 2012, the Tenzing™ line of innovative, high-tech, high performance packs are engineered and built to help hunters go farther, stay longer, and comfortably carry incredible loads in and even bigger ones back out.
Tenzing packs are constructed from the finest materials available, including the world's strongest fiber, Dyneema, and designed to be the lightest, most rugged, best organized and most versatile packs on the market. Tenzing packs are fully adjustable to result in a perfect fit for any hunter.
Combining his life-long passion for the outdoors with a relentless desire to be the best at his craft, Jay Robert is the soul and spirit behind the Tenzing brand. A company of hunters who listen to other hunters, Tenzing pursues innovation through real world product feedback from one of the hardest-working hunting pro and field staffs in the industry.
The ever expanding Tenzing product lineup includes carbon fiber frame packs, full-sized backpacks, lightweight day packs, lumbar packs, archer's packs, women's-fitted packs, turkey packs, upland bird packs, waterfowl blind bags, high-performance bow cases, gun cases and related accessories.
Tenzing products have received numerous recognitions for innovation and quality, including a prestigious Field & Stream Best of the Best 2012 Award for the Tenzing TZ 2220.
Learn more at www.tenzingoutdoors.com.