Local conservation groups to benefit from Bass Pro Shops Sportsman's Center opening in Cary.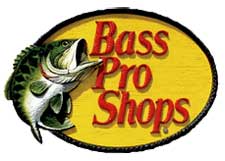 CARY, N.C. – -(Ammoland.com)- An all-star cast that reads like a 'who's who' in the world of sports, entertainment and the great outdoors joins together to help Bass Pro Shops celebrate a spectacular Evening for Conservation, Wednesday, Feb. 12, at 6 p.m. at the new Cary Bass Pro Shops Sportsman's Center.
The event will kick off the store's grand opening celebration that will continue through Sunday, Feb. 16.
Celebrities scheduled to appear and sign autographs Feb.12 include:
President and CEO of Richard Childress Racing, Richard Childress
Tight end for the Carolina Panthers and played in 4 consecutive Pro Bowls, Wesley Walls
Host of "George Poveromo's World of Saltwater Fishing" TV show, George Poveromo
Competitive shooter and named "World's Best All Around Shooter," Doug Koenig
Former Bassmaster Angler of the Year, 4-time Bassmaster Elite Series winner, host of "Timmy Horton Outdoors" TV show, Timmy Horton
RedHead Pro Hunting team member, Bob Foulkrod
2014 Miss North Carolina USA, Olivia Olvera
Miss Teen North Carolina USA, Pammy Peters
Legendary angler and television host Jimmy Houston, of "Jimmy Houston Outdoors" will serve as emcee for the event.
Musical entertainment for the evening will be provided by "Grass Street Bluegrass Band." The University of North Carolina will be represented at the event with an appearance from their mascot, Rameses, and the Carolina Hurricanes Storm Squad will be on hand.  Customers will also enjoy meeting David Browning, "The Mayberry Deputy."
Located at 801 Bass Pro Lane in Cary, the 105,000-square-foot store will officially open its doors for a preview celebration during the fundraising event and ribbon-cutting ceremony Wednesday, Feb.12 from 6:30 p.m. to 10 p.m.  The event is free and open to the public.
For every dollar spent during the Evening for Conservation, 50 cents will be donated to the North Carolina Wildlife Habitat Foundation in support of acquiring, managing and protecting wildlife habitat in North Carolina and to promote conservation education for the benefit of future generations.  Their initiatives and programs include fish friendly piers, Jordan Lake, black bear study and Adopt-An-Acre.
Local conservation groups and agencies on hand Wednesday evening will include the U.S. Army Corps of Engineers, North Carolina Wildlife Commission, Quality Deer Management Association, Ducks Unlimited, National Wild Turkey Federation, National Rifle Association, U.S. Fish and Wildlife Service, Coastal Conservation Association, Raleigh Sail and Power Squadron, and North Carolina Herpetological Society.  They will have booths and displays set up to create awareness about their ongoing efforts and local projects. In addition, the National Wild Turkey Federation will be selling Coca-Cola® products for $1 and the Ducks Unlimited booth will be offering hot dogs for $1. Monies collected for those sales will go directly to those conservation groups.
Special displays throughout the event include:
RCR's #3 NASCAR® Nationwide Series Bass Pro Shops® car and the Bass Pro Shops #14 Sprint® Cup Series show car Feb. 12-16.
King of Bucks® mobile exhibit featuring the most distinguished array of trophy white-tailed deer mounts Feb. 12-16, 10 a.m. – 6 p.m.
Bass Pro Shops, named as one of the "Top 10 Hottest Brands in America" by Advertising Age magazine, will continue to celebrate its 65th store's grand opening Thursday, Feb. 13 through Sunday, Feb. 16. The store will open at 8 a.m. Thursday and at 9 a.m. (normal opening hours) Friday and Saturday and 10 a.m. Sunday.
The celebration includes special exhibits, storewide savings on a huge assortment of products, and fantastic giveaways.  Experts on fishing, hunting, boating and more will be available to talk with customers.  In addition, factory representatives from the industry's top manufacturers will be on hand to answer new product questions.
•Thursday, Feb. 13 – First 200 customers 18 years of age or older will receive a Bass Pro Shops gift card ranging in value from $5 to $100 in a logo tin.
Friday, Feb. 14 – First 200 customers will receive a Columbia® Omni-Freeze® ZERO neck gaiter.
Saturday, Feb. 15 – First 200 customers will receive a commemorative Cary Bass Pro Shops' logo drawstring bag.
Sunday, Feb. 16 – First 200 customers will receive a Bass Pro Shops' commemorative limited edition fishing lure.
Visitors can also register to win a $50, $100 or a $200 gift card to be given away after the event.
The store offers the area's largest selection of quality gear for fishing, hunting, camping, boating and marine.  Bass Pro Shops also offers equipment for hiking, backpacking, outdoor cooking and more.  Shoppers will find outdoor apparel for men, women and children along with a selection of outdoor, casual and athletic footwear.  A gift and nature center includes a wide variety of outdoor-related items from lamps and dishes to bird feeders and furniture.
Known for providing a fun outdoor experience indoors, a typical Bass Pro Shops retail store features more than 3,500 antiques and artifacts, up to 400 trophy fish and wildlife mounts, and many murals depicting local scenes.
Free Bass Pro Shops outdoor skills workshops will be offered throughout the year on a regular basis and will include topics such as outdoor cooking, nature photography, fly fishing, camping, archery and more.  Bass Pro Shops is widely recognized for their efforts in conservation and outdoor education.
Bass Pro Shops will host more than 116 million people visiting their 83 stores and Tracker Marine Centers across America and Canada this year.  The average customer stays two and a half hours and drives an average distance of 50 plus miles.  The company also has been named by J.D. Powers & Associates as one of the top eight retailers in America for customer service excellence.
For more information about the Cary Bass Pro Shops Sportsman's Center, visit http://tiny.cc/cnjeax
About Bass Pro Shops
Bass Pro Shops, which specializes in outdoor fun, operates 83 retail stores and Tracker Marine Centers across America and Canada that are visited by more than 116 million people every year. Bass Pro Shops' stores, many of which feature restaurants, offer hunting, fishing, camping and other outdoor gear while their catalogs and website serve shoppers throughout the world. The company's Tracker Marine Group® (http://www.trackermarine.com),which has produced the number one selling brand of fishing boats for more than 35 years, manufactures and sells a variety of boats for fishing and cruising. Family fun is on tap at Bass Pro Shops' resort Big Cedar Lodge® (http://www.bigcedar.com), voted number six by Travel + Leisure Magazine as World's Best Hotels for Families. For more information, visit www.basspro.com.  To request a free catalog, call 1-800-BASS PRO.  Follow us on Facebook at http://www.facebook.com/bassproshops.