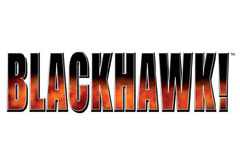 NORFOLK, Va. –-(Ammoland.com)- World Champion competition shooter Todd Jarrett will be performing live demos in the BLACKHAWK! booth (#14562) during the 2014 SHOT Show, Jan. 14-16.
The professional shooter will be on hand to demonstrate proper gun handling techniques as well as discuss his personal experiences and preferences when it comes to selecting BLACKHAWK! gear.
Jarrett will perform daily at 11:00 a.m. and 2 p.m. The professional shooter will be available after his performances to answer questions.
In addition to the live demos, attendees at this year's show will be able to handle the latest product introductions, including the Under the Radar™ Pouches, Back-Up Iron Sights and the very popular line of Diversion Bags.
Under the Radar pouches incorporate Zero Trace signal blocking technology to protect valuable electronic devices from prying eyes. The protective pouches prevent thieves from remotely locating valuables or any unwanted readings of RDIF tags on credit cards or passports. The electromagnetic interior lining blocks incoming or outgoing signals with roughly 33dbm of attenuation.
The BLACKHAWK! Back-Up Iron Sights combine an aluminum sight blade/aperture and tower body with polymer bases for optimal strength-to-weight ratios. While locked down in a stowed position, the sights feature a pushbutton-actuated spring deployment, allowing for quick target acquisition. Optimized for AR platforms, both front and rear sights are compatible with MIL-spec AR sights and are great options for competition.
A big hit lately, the Diversion line of bags continues to garner strong reviews. Providing responsible gun owners with discreet firearm storage, retention and transportation capabilities, the Diversion bags and packs are a must have item. They use common color schemes and popular designs to resemble everyday items such as sports bags and backpacks.
Attendees are encouraged to stop by the BLACKHAWK! booth at the 2014 SHOT Show to learn more about these exciting new products and gain valuable insight from a world champion competition shooter and expert firearms instructor.
For more information on BLACKHAWK! and BLACKHAWK! products, log on to www.BLACKHAWK.com or call 800-694-5263.