Latest Models to be Unveiled At SHOT Show.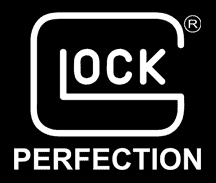 SMYRNA, Ga. –-(Ammoland.com)- Today GLOCK, Inc. announced the launch of its newest Gen4 pistol– the GLOCK 41 Gen4. The G41 Gen4 is a practical-tactical .45 caliber pistol designed to maximize sight radius while improving weight distribution and balance.
The new model is built with a G34 slide width on a G21 Gen4 frame and is 1.5 ounces lighter than the G21 Gen4.
"The longer barrel and slide on the G41 Gen4 help to reduce muzzle flip and felt recoil, while the longer sight radius makes it more accurate for competition or duty use," said GLOCK Vice President Josh Dorsey.

"This pistol is ideally suited for tactical use on and off the range."
The G41 Gen4 comes with all the standard features of the GLOCK Generation 4 pistol group, including the Modular Back Strap design, Gen4 rough textured frame surface and dual recoil spring assembly.
G41 Gen4 product details are listed below:
Dimensions

Length (overall): 226 mm / 8.90 inch
Length (slide cpl.): 211 mm / 8.31 inch
Width: 32.5 mm / 1.28 inch
Height (with magazine): 139 mm / 5.47 inch
Barrel length: 135 mm / 5.31 inch
Length of twist: 400 mm / 15.75 inch
Trigger distance: 72.5 mm / 2.85 inch
Trigger travel: 12.5 mm / .49 inch
Barrel distance: 20 mm / 0.79 inch
Line of sight (polymer): 192 mm / 7.56 inch

Weight

Pistol without magazine: 690 g / 24 oz
Magazine std. empty: 85 g / 3 oz
Magazine std. full: 340 g / 12 oz

Magazine Capacity (rounds): 13
Barrel Profile: right hand twist; octagonal
Standard Trigger Pull: ~5.62 lbs
Muzzle Velocity*: 853 fps
Muzzle Energy*: 347 fps
**depending on ammunition used
Both of GLOCK's new pistols – the G41 Gen4 and G42 – will be unveiled at the GLOCK booth (#12254) during the Shooting, Hunting, Outdoor Tradeshow ("SHOT Show"), January 14-17, 2014 at the Sands Expo and Convention Center, in Las Vegas. The conference is the largest and most comprehensive tradeshow for all professionals involved with the shooting sports, hunting and law enforcement industries. It is the world's premier exposition of combined firearms, ammunition, law enforcement, cutlery, outdoor apparel, optics and related products and services.
About GLOCK, Inc.
The GLOCK GROUP is a leading global manufacturer of pistols and accessories. GLOCK's superior engineering has produced a pistol with only 34 parts and a rugged polymer-frame, providing industry-leading reliability shot after shot. GLOCK is renowned for its pistols which are safe, featuring three safeties; simple, offering a low number of components to provide reliability; and fast, with no encumbering parts to slow the speed to fire. This combination makes GLOCK pistols the first choice among consumers and law enforcement, with approximately 65 percent of agencies within the United States choosing to carry GLOCK. Austrian-engineered, the group has manufacturing facilities in the United States and Austria. Based in Smyrna, Ga., GLOCK, Inc. is an advocate for our nation's law enforcement and military personnel, as well as all citizens' Second Amendment right to bear arms. For more information, please visit https://us.glock.com.