Max Michel to use the DAA Racer and Race Master line of holsters, pouches and belts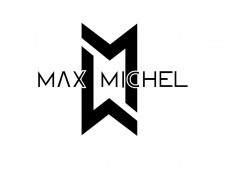 Meruax, LA (Ammoland.com) – Max Michel, Jr., champion competitive shooter, firearms instructor and television personality, has signed Double-Alpha Academy (DAA) as his newest Gold Level Sponsor. Michel will be using the DAA Racer and Race Master line of holsters, pouches and belts. He will also be utilizing the new SHOTMAXX shot timer, as well as other accessories offered by DAA. Both Michel and DAA will be working together in 2014 to develop and produce new products under the DAA banner.
"Max and I go way back. I have known and respected him, as a person and a champion shooter, since the first time we met back at the Philippines World Shoot in 1999," remarked Saul Kirsch, General Manager of Double-Alpha Academy. "We are thrilled that Max will be using and representing the DAA brand going forward. I am sure we will be able to work well together to promote our brand and benefit greatly from Max's vast experience and knowledge of the sport."
"Saul and I have been shooting buddies for close to 15 years and his cutting-edge ideas is what interested me most about making the change to Double Alpha Academy," commented Michel. "DAA continues to find ways to offer a number of products to shooters all across the world that are not only 'cool,' but exactly what they need on the range."
Michel continued, "I think it comes easy for a guy like Saul as he is a champion shooter in his own right and fully understands the needs of a competitive shooter. His knowledge of the shooting sports, progressive thinking and business sense is why I am very excited to be the face of DAA."
For more information about Max Michel, Jr., please visit www.maxmichel.com. To learn about training opportunities with Max Michel, Jr., please visit www.maxmicheltraining.com. To purchase the gear that will take you to the next level, please visit www.maxschoice.com.
About Max Michel
By anyone's account, Max Michel, Jr. is one of the best shooters in the world of competitive shooting. A four-time World Speed Shooting Champion, seven-time USPSA National Champion, four-time US National Steel Champion, nearly 50 USPSA Area Championships and more than 100 Major Championship wins under his belt, Max is a dominant force in the pistol shooting sports. Born and raised in New Orleans, Max joined the famed U.S. Army Marksmanship Unit (USAMU) Action Pistol Team in 1999 where he served for 10 years as an Army shooter and trainer. Today, Max is recognized worldwide as a top tier athlete in the practical shooting sports, a world class firearms trainer and a television host for Hot Shots Presented by Cheaper Than Dirt and Trigger Time TV.
Follow Max Michel on Twitter at http://twitter.com/Max_Michel.
Become a fan of Max Michel on Facebook at http://www.facebook.com/maxmichel.us.
About Double-Alpha Academy
Double-Alpha Academy is a company with a difference. It is a company founded on a vision: Promoting Excellence in IPSC shooting. DAA remains totally dedicated to the sport of Practical Shooting. DAA's goal and passion is the development and innovation of new advanced shooting accessories for the competition pistol shooter. DAA is well known amongst IPSC / USPSA shooters as a leading brand in the sport. DAA's Race Master and Racer lines of Rigs, Mr. Bulletfeeder, and now, the SHOTMAXX timer, have established DAA as one of the leading innovators and distributors of IPSC accessories. www.doublealpha.biz