Lightweight, Tactical-Style Rimfire Ideal for Target Shooting or Small Game Hunting.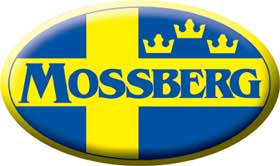 North Haven, CT –-(Ammoland.com)- In March 1919, a partnership formed between a father and his two sons became known as O.F. Mossberg & Sons, Inc.
Soon-to-follow was the first Mossberg-branded firearm, the Brownie, a 22 Short, four-barreled pocket pistol. Now 95 years later, Mossberg continues to bring innovative and well-designed firearms to the marketplace under the Mossberg, Maverick, and Mossberg International brands, including the latest introduction – the 715P Semi-Auto 22LR Pistol, based on the phenomenally successful 715T Tactical rimfire rifle.
Now this affordable, fun-to-shoot platform is available as a compact, tactical-style pistol with 25-round or 10-round full-profile magazine and in an optional Red Dot combo package.
These easy-handling semi-auto 715P 22LR pistols, built on the proven 702 Plinkster platform,  feature a full-length top rail with convenient removable, rail-mounted adjustable front and rear sights (front sight is adjustable for elevation and rear sight is adjustable for windage and elevation); short, vented quad-rail forend for ease of adding accessories; 6-inch blued barrel with A2-style muzzle brake to reduce muzzle jump; ergonomic, black synthetic pistol grip; and standard 25-round magazine or the option of a specially-designed, full-size 10-round magazine that matches the dimensions of the 25-round magazine. A handy magazine loading tool comes with the 25-round version. MSRP:  $308
The 715P Red Dot Combo comes with a 1x30mm Electronic Dot Sight which provides unlimited eye relief and 95' field of view at 100 yards, superior brightness and clarity. This durable sight features red/green illumination and is adjustable for windage and elevation. MSRP:  $352
Whether you plan an afternoon of target shooting or a day afield chasing squirrels and rabbits, the 715P Semi-Auto 22LR Pistol is equipped to meet your needs. For more information on these rimfire pistols and our complete line of value-packed bolt-action and autoloading rimfire rifles, please visit our web site at www.mossberg.com.
About Mossberg International
Founded in 2002 as a subsidiary of Mossberg Corporation and offers a lineup of semi-automatic and bolt action rimfire rifles, as well as over-under, side-by-side and semi-auto shotguns.  To learn more about Mossberg Corporation family of companies, including Mossberg International, O.F. Mossberg & Sons, and Maverick Arms.