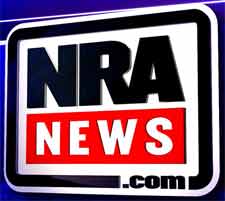 Fairfax, VA — (Ammoland.com) NRA News is a valued partner that continues to cover breaking gun rights news with a new and improved short video format in the "NRA News Minute" videos.
Butler, Pennsylvania has a new mayor.
Incumbent Margaret Stock, a member of Michael Bloomberg's anti-gun coalition Mayors Against Illegal Guns, was ousted in favor of retired police officer Tom Donaldson.
Voters made it very clear that any threat to our firearm freedoms is a threat to our safety and who we are as Americans.
View more Special Reports from Ginny Simone at http://www.nranews.com/ginny.
About: Established in 1871, the National Rifle Association is America's oldest civil rights and sportsmen's group. Nearly five million members strong, NRA continues to uphold the Second Amendment and remains the nation's leader in firearm education and training for law-abiding gun owners, law enforcement and the armed services. Visit: www.nra.org