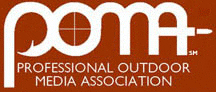 JOHNSTOWN, Pa. –-(Ammoland.com)- The Professional Outdoor Media Association's media membership elected James Powell, Josh Wolfe and Jim Zumbo to the POMA Board of Directors.
Their three-year terms begin in March 2014.
"POMA is governed by a volunteer board of organization members," explained Kevin Tate, POMA's board chairman.

"The directors represent the membership on all issues before the organization and assist in moving the organization into the future. We're grateful to James, Josh and Jim for agreeing to serve. Their talents and business savvy will be tremendous assets to the organization."
Powell is the director of communications for Ducks Unlimited, Wolfe a member of the editorial staff of Sporting Classics, and Zumbo a veteran writer, author, television host and founding board member of POMA.
About POMA
POMA's mission is to foster excellence in communications at all levels, help members build their businesses, connect media and industry, promote fair and honest communication of the traditional outdoor sports and conservation stories, and mentor the next generation of traditional outdoor sports communicators.
POMA members include the outdoor industry's most noted journalists and communications professionals including print and online editors, writers, photographers, independent producers, broadcasters, videographers, bloggers and more; as well as Corporate Partner members which are manufacturers, conservation organizations, service providers and other interested entities. Join POMA online or contact Laurie Lee Dovey for more information.