Law Enforcement Officers Can Rely on Elite Ammunition in Life-Saving Moments.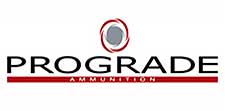 Stevensville, MT – -(Ammoland.com)-  ProGrade Ammunition has created its Tactical Grade of rounds for law enforcement, S.W.A.T. or other tactical operators who cannot afford to settle for less than the absolute best.
All seven calibers and 20 variations of ProGrade Tactical Grade loads have been selected for one purpose, and one purpose only:  to deliver a deadly accurate, highly reliable, top quality round for any extreme situation.
For when you are on duty and lives are oftentimes on the line, ProGrade has simplified the process and selected rounds that are the "cream of the crop" based on what you will be using it for.
Having mastered the true science of ammunition manufacturing, the key to ProGrade's full line of premium quality ammunition lies in part to the practice of their hand-loading process, which takes place here in the United States.  In addition, ProGrade implements the tightest tolerances in the industry.  Together this ensures what we know are imperatives for tactical operators – shot consistency and the highest levels of quality, accuracy, reliability
and safety.
Each tactical maneuver in a critical moment is focused on accomplishing one key objective – to move the situation toward a desired end or at the very least to gain a temporary advantage. That said, prominent selections within the ProGrade Tactical Grade lineup such as the Barnes TAC-X, Lapua Scenar, and Sierra MatchKing bullets give you the ability to do just that.  So, whether you are getting ready to kick down doors, or geared up to protect and serve, load up with some Tactical Grade ammunition by ProGrade.
ProGrade Ammunition is an ammunition company that has streamlined the process of choosing ammunition by hand-selecting the best-of-the-best ammunition based on usage categories.  With more than 250 variations in the complete line of pistol, rifle and rimfire ammunition, ProGrade has created nine grades of product – Defense Grade, Varmint Grade, Cowboy Grade, Hunter Grade, Bear Grade, Range Grade, Match Grade, Safari Grade and Tactical Grade – for shooters of every caliber.
To learn even more about ProGrade's full line of premium ammunition, contact ProGrade Ammunition, 3616 Eastside Highway, Stevensville, MT 59870.  Telephone: (435) 865-5995. www.progradeammo.com.