Visit Booth #1135 For Free A Sam Riddle CD Copy While Supplies Last.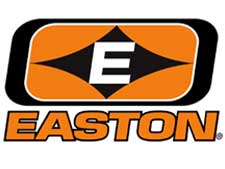 Nashville, Tennessee –-(Ammoland.com)- Emerging country music star, Sam Riddle, recently released two new songs with close ties to the archery industry. 'Take the Shot' and 'Born to Love Country.'
The new songs have been adopted as anthems by two of the best-known brands in the sport of bowhunting—Easton and Beman.
Sam Riddle ( www.samriddlemusic.com ) was born in Missoula Montana and grew up with the snowcapped Rockies and the eastern plains as his playground.  But life wasn't all fun.
The kind of work ethic that only a family farm can bring was instilled in Sam through long days of hanging barbwire and hauling hay. Riddle drew inspiration from country living and learned that, faith, family, hard work, and sacrifice are the keys to success.
It's this uniquely American-made lifestyle that embodies Sam's newest hit, and Beman's new anthem, "Born to Love Country."
Easton's "Take the Shot," draws its vision from the bow and arrow and how archery can be a metaphor for achievement in any endeavor. Perseverance, vision, drive, passion, with willingness to take a risk when the opportunity comes along, are the elements that make a winning archer, and are the same for success in life's pursuits. This message is found in Sam's new Take the Shot single.
Hear Sam Riddle's latest songs and pick up your own copy of these new singles January 6-8 2014 at Easton's ATA booth #1135 while supplies last. www.eastonarchery.com