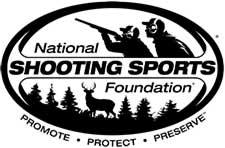 NEWTOWN, Conn –-(Ammoland.com)- NSSF has been seeking answers from the U.S. Department of Justice and the Bureau of Alcohol, Tobacco, Firearms and Explosives (ATF) to several questions concerning what constitutes "armor piercing" ammunition for purposes of importation and sale.
These questions are even more important since California has enacted legislation that will ban the use of traditional lead ammunition in hunting statewide once it goes into effect.
We brought this to the attention of U.S. Sen. Lindsey Graham (R-S.C.) and are very pleased by his effort to get answers to these questions from Attorney General Eric Holder. See Sen. Graham's communication to the Attorney General.
Sen. Graham's Communication to the Attorney General Regarding Armor Piercing Ammo
About NSSFThe National Shooting Sports Foundation is the trade association for the firearms industry. Its mission is to promote, protect and preserve hunting and the shooting sports. Formed in 1961, NSSF has a membership of more than 6,000 manufacturers, distributors, firearms retailers, shooting ranges, sportsmen's organizations and publishers. For more information, log on to www.nssf.org.