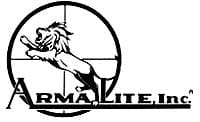 Geneseo, IL – -(Ammoland.com)- ArmaLite cordially invites you to visit us January 13, 2014 at "Media Day At The Range" at the Boulder Rifle and Pistol Club. 2014 marks ArmaLite's fourth year at this prestigious event.
This year, we are joined by our sister companies in the Strategic Armory Corps family: Surgeon Rifles, AWC Silencers and McMillan Firearms.
Please join us at lane SR-9, in the 15-100 yard ranges slightly downhill from the main entrance. You be able to fire the newest models of ArmaLite's legendary AR-10, McMillan's groundbreaking ALIAS rifles and Surgeon's unparalleled CSR and PSR rifles. Several of these rifles will feature AWC silencers.
This year, our ammunition will be provided by Australian Outback Ammo. We have extensively tested this new brand and it performs as advertised: ultra-reliable and ultra-accurate. For more on Outback Ammo, please visit www.OutbackAmmo.com.
During Media Day, the first 200 writers and photographers to visit our lane will receive ArmaLite's 2014 Media Disc. This will include news releases, high-res photos and specs on our newest rifles… and a whole lot more.
Sign up for the 2014 SHOT Show Mobile App sponsored by ArmaLite for exclusive information on a special rifle raffle at ArmaLite's Booth 11771! Sign up for the Mobile App HERE: www.shotmobile.com/landing/.
We look forward to seeing you at Boulder City!
About:
ArmaLite has one of the broadest product lines in the firearms industry. We manufacture and sell semiautomatic rifles in a variety of calibers including 5.56mm and 7.62mm, long range super-accurate bolt action rifles in calibers including .308 Winchester, .300 Winchester Magnum, .338 Lapua, and 50 BMG, and classic 9mm pistols.Visit: www.armalite.com