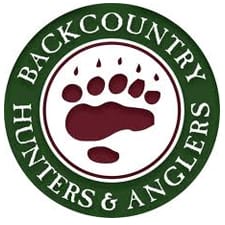 DENVER, COLORADO –  -(Ammoland.com)- Sportsmen from Colorado and beyond today applauded the state of Colorado for moving to protect traditional, fair chase hunting by curbing the use of Unmanned Aerial Vehicles (drones) to pursue wildlife.
Earlier, the Colorado Parks & Wildlife Commission voted to make Colorado the first state where hunting tradition and fair chase are protected from civilian use of Unmanned Aerial Vehicles (UAV's) for hunting.
"As America's first conservationists, hunters have a century-old tradition of policing our own ranks," said David Lien, Co-Chair of Colorado Backcountry Hunters & Anglers.

"The regulations adopted by the CO Parks and Wildlife Commission protect our hunting traditions, by ensuring fair chase and fair distribution of wildlife."
In response to growing concerns from sportsmen, Colorado Parks & Wildlife staff worked to develop draft regulations which were reviewed at the November Commission meeting and voted on in this week, as part of numerous other annual changes to the state's big game regulations.
The regulations approved by the commission ban the use of Unmanned Aerial Vehicles for any hunting or scouting in Colorado.  UAVs, or "drones" are increasingly popular in civilian hands and there are videos on the internet of the machines being used to spot, stalk and hunt wildlife.
"Sportsmen appreciate this commonsense, thoughtful clarification to Colorado's regulations," said BHA Director Land Tawney, of Missoula, Mont.

"Drones have many legitimate potential uses in science, agriculture and search-and-rescue. However, hunting should remain an activity of skill and woodcraft, not just technology. If drones take off in hunting fields, it will split the ranks of hunters and everyone will lose."
Backcountry Hunters & Anglers was the first sportsmen organization to adopt a policy calling for a ban on drones for hunting or scouting.  Tawney said other states are considering drone regulations, but Colorado is the first to approve regulations on drones.
For a copy of BHA's formal position on UAVs, visit:
http://www.backcountryhunters.org/index.php/backcountry/current-news/439-bha-position-statement-unmanned-aerial-vehicle-systems-uavs-and-fair-chase-hunting
Backcountry Hunters & Anglers is the sportsmen's voice for our wild public lands, waters and wildlife.
www.facebook.com/backcountryhabitat