Have a Coonan Cap on us!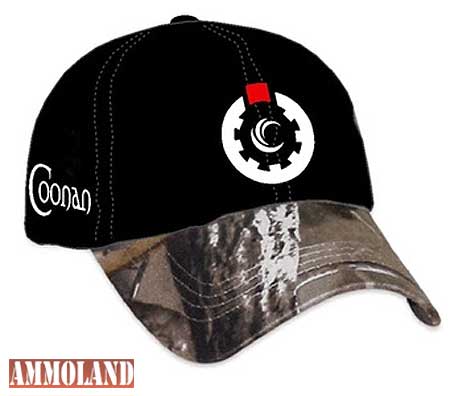 BLAINE, MN –-(Ammoland.com)- Be one of the first 50 dealers or media members to visit our booth #2619 at the SHOT Show opening day, January 14th 2014, promise to wear it proudly for at least some part of the show, and we will give you a genuine Coonan ball cap. Read more about the show here.
*Honestly folks. We are only bringing 50 caps to the show, so this is a first come first served offer. When they are gone, well, they are gone!
Meet the Legendary Gun Designer, Dan Coonan
at the SHOT Show January 14 – 17, held in the Sands Expo Center in Las Vegas, Nevada. Read more about the show here.
Take a Sneak Peek at our new Show Booth.
Team Coonan has been working tirelessly on our new booth. This is a rough approximation of what it will look like. Virtually every pistol option we offer will be on display. We are in booth number 2619, very conveniently located on Level 1 on the main center aisle. Stop by and check it out.
Our mailing address is:
Coonan
4501 103rd CT NE
#120
Blaine, MN 55014
AboutCoonan Inc.
Coonan Inc. manufactures firearms created by the legendary gun designer, Dan Coonan. In addition to the .357 Magnum Automatic, Coonan Inc. also makes a full range of FAL receivers and machines a wide range of high-precision gun and other parts.  https://coonaninc.com/