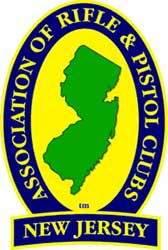 Trenton, NJ –-(Ammoland.com)- The Association of New Jersey Rifle & Pistol Clubs and the Second Amendment Foundation (SAF) today asked the U.S. Supreme Court to hear the appeal in their challenge to New Jersey's unconstitutional carry laws.
Prepared by attorneys Alan Gura (who won Second Amendment victories in the groundbreaking Heller and McDonald cases) and David Jensen, the petition filed today in Drake v. Jerejian is the latest effort to bring a right-to-carry case before the high court and is the next step in the process of resolving the differing opinions of lower courts on the right to bear arms for personal protection outside the home.
"This case could resolve the right to carry issue not only for New Jersey, but for the entire nation," said ANJRPC Executive Director Scott Bach.

"So far the U.S. Supreme Court has declined to hear the issue in other cases, but this case may be different due to the extreme nature of New Jersey's law, which effectively denies law-abiding citizens their fundamental right to self-defense outside the home."

"The right to self-defense is sacrosanct," added SAF founder and Executive Vice President Alan Gottlieb, "yet has been disparaged and denied to all but an elite few in states like New Jersey. Individuals and families should not be deprived of the right to defend themselves and we intend to change that."

"The Petition is an exceptional piece of legal work that is well worth taking the time to read," noted Bach. "It extensively documents the differing opinions of lower courts throughout the nation that need to be reconciled, and observes: 'The notion that carrying handguns outside the home is 'conduct falling outside the scope of the Second Amendment's guarantee' simply cannot be squared with Heller…[H]istory, consensus, and simple common sense do not remotely support New Jersey's law, a relatively modern and intensely controversial regulation that exists in only a small handful of states'."
"It is time for the high court to clarify that the right to bear arms does not stop at someone's front door," said Gottlieb. "What other constitutional right is confined to one's house? The Second Amendment was never meant to be encumbered with such a limitation, and it cannot possibly be interpreted that way, but it will take a Supreme Court ruling to convince lower courts and anti-gunners, and put this debate to rest."
PLEASE SUPPORT OUR EFFORTS TO RESTORE
THE RIGHT TO CARRY IN NEW JERSEY!
About Association of New Jersey Rifle & Pistol Clubs:The Association of New Jersey Rifle and Pistol Clubs, Inc. is the official NRA State Association in New Jersey. Our mission is to implement all of the programs and activities at the state level that the NRA does at the national level. This mission includes the following: To support and defend the constitutional rights of the people to keep and bear arms. To take immediate action against any legislation at the local, state and federal level that would infringe upon these rights. Visit: www.anjrpc.org