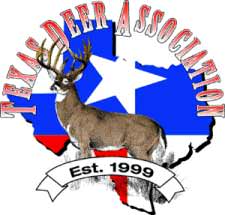 SAN ANTONIO, TX –-(Ammoland.com)- The deer industry has grown to be one of the top economic contributors in the State of Texas, and has even outpaced the rice and citrus industries.
Representing the industry since 1999, the Texas Deer Association is proud to kick off its 2014 series of auction events, starting with the Superior Genetics Deer Auction, held at Pedrotti's North Wind Ranch in Helotes, Texas, on Jan. 31, 2014 and Feb. 1, 2014
The first-of-the-year Superior Genetics Deer Auction will feature entertainment, auctions, wildlife workshop, industry exhibitors, washer championship and a lot of fun. Activities on Friday, Jan. 31st, include a fun-filled Friday Night Kick-Off Party, special PAC auction and the always-spirited Washer Championship. On Saturday, the event features a Purina Wildlife Workshop at 9 a.m. and the Superior Genetics Deer Auction at 1 p.m.
"The deer industry, like so many other industries, is built on relationships and Texas Deer Association auction events always provide for great opportunities to meet other deer enthusiasts and learn new methods to improve deer management and harvest," says Marta Dennis, director of operations for the Texas Deer Association.

"The new TDA Superior Genetics Deer Auction will highlight some of the state's best whitetail and mule deer, and we encourage deer breeders and everyone who has ever considered raising deer to come out and have a great time."
Premium sponsors for the event include Rutledge River Ranch, Fertile Aid, Wilson Whitetail Ranch, Brown Trophy Whitetail Ranch, 7C's Whitetails, Texas Mountain Ranch, L&W Whitetails, Mossy Rock Whitetails, Schmidt Ranch, Capital Farm Credit and Triple Threat Hunting Ranch.
Founded in 1999, the TDA is the only non-profit organization solely committed to improving the quality of whitetail and mule deer herds through better habitat practices, modern harvest strategies and use of managed deer to enhance the herds. As a part of its public education efforts, the TDA produces a full-color bimonthly publication, Tracks Magazine, which updates TDA members on current industry news, deer genetics and game management issues. The TDA also hosts an annual convention and trade show every August featuring fund-raising auctions, a deer auction, golf tournament and other events.
For registration for the Superior Genetics Deer Auction event and for membership information for the Texas Deer Association, visit www.texasdeerassociation.com or call 210.767.8300.
Headquartered in San Antonio, the Texas Deer Association is a non-profit organization dedicated to the health and welfare of Texas deer herds, and to developing ways to improve deer quality in Texas. For more information on the Texas Deer Association, call 210.767.8300 or visit www.texasdeerassociation.com.