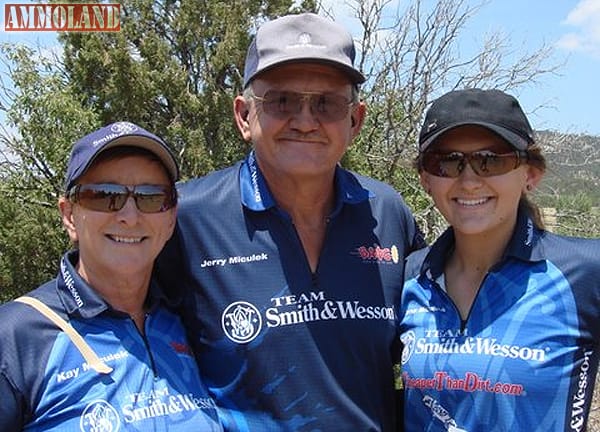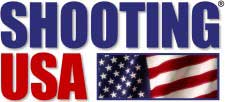 USA – -(Ammoland.com)- Shooting USA – The Bianchi Cup 2013 We're covering the richest handgun tournament in the country, the National Championship of NRA Action Pistol, that's better known as The Bianchi Cup.
Plus the story of the greatest battle implement ever devised, the M1 Garand, that is certainly one of History's Guns.
Shooting USA's Impossible Shots – Shooting's First Family
Meet the Miculek's, the first family of shooting. Jerry and Kay welcome their daughter Lena to the range for some friendly competition. Head-to-head shoot-offs, with three of the best. Then we sit down with Jerry and Kay to talk about Lena, competition, and their shooting legacy. Plus Mr. Flintlock, George Sutton, is skipping round balls.
Wednesday on Outdoor Channel
NEW AIR TIMES BY TIME ZONE
The Shooting USA Hour Wednesdays:
Eastern Time: 2:00 PM, 9:00 PM, 12:00 Midnight

Central Time: 1:00 PM, 8:00 PM, 11:00 PM

Mountain Time: Noon, 7:00 PM, 10:00 PM

Pacific Time: 11:00 AM, 6:00 PM, 9:00 PM
Shooting USA is listed as a one hour show in your cable menu.
Shooting USA's Impossible Shots – 4 Times on Wednesdays:
Eastern Time: Noon, 3:30 PM, 7:00 PM, 3:30 AM

Central Time: 11:00 AM, 2:30 PM, 6:00 PM, 2:30 AM

Mountain Time: 10:00 AM, 1:30 PM, 5:00 PM, 1:30 AM

Pacific Time: 9:00 AM, 12:30 PM, 4:00 PM, 12:30 AM
SHOT Show This Week
As you are reading this, we're just getting started on the floor at the Sands Convention Center in Las Vegas. We're working our way through 1,600 booths, along 12.5 Miles of Aisles to find and record the hot new products for 2014. Our One Hour SHOT Show Special will be coming to you early in February.  Stay tuned.
Are you Connected?
If you're on Facebook, you've got connections to make to be up to the minute on developments and information on the shows and on the defense of the 2nd Amendment.
My personal page is where you'll find discussion on current politics and the defense of the Second Amendment. https://www.facebook.com/jim.scoutten  "Friends" are maxed-out, but you can "follow" and have full access to comment.
The Shooting USA Show Page will keep you up to date on the show schedule and events we cover that will be part of a future TV show.   https://www.facebook.com/JimScoutten.ShootingUSA?fref=ts
The Impossible Shots Official Show Page will take you behind the scenes with our expanding team of Exhibition Shooters. Expect some photos of the Impossible to let you know what's coming up. https://www.facebook.com/ImpossibleShots?fref=ts
Jim Scouten – Defending the 2nd by Example in the 21st Year