Todd Beiter and Saxet Gun Show Needs YOU to Attend the Travis County Commissioner's Court Meeting Tuesday, January 7th at 9 a.m.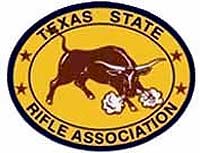 Houston, Tx –-(Ammoland.com)- Todd Beiter's Saxet Gun Shows have been held in the Austin area for over 20 years.
Beiter's shows are well-run and well-attended. For the last several years Beiter has contracted with Travis County to use the Exposition Center, on the eastern out-skirts of Austin, and the only suitable facility in the area.
Earlier this year, Travis County sought to force Saxet to require NICS checks on all gun sales and transfers including private sales. The majority of the table vendors, more than 90%, have an FFL and use NICS.
Uniformed off-duty law enforcement at the doors, provide security and also inspect and cable-tie all firearms brought for sale by vendors or attendees. Todd runs a good business and a "tight-ship" when it comes to safety and following all state and federal laws.
We reported earlier year that Texas Attorney General Greg Abbott tweeted that the city of Austin and Travis County could expect a "double-barrel lawsuit" if they pursued their threats on Saxet Gun Shows. This was because the County sought to break an existing contract with the promoter.
Now it's time for a new contract with Travis County and the county is again attempting to broaden the requirements for private sales.
Commissioners offered Todd a contract last fall, which he signed. Then commissioners decided to open the "discussion" to the public. Todd is being pressed to require all gun transfers and sales within his event to submit to a NICS check. This would include those who walk-in with a firearm and sell to another attendee in the aisle.
This is not required by federal law, this is not required state law and the only person who could be "punished" for failing to comply with this requirement would be Todd Beiter, the promoter. He could lose his contract and thereby his business if someone simply refuses to comply.
Todd Beiter, Saxet Gun Shows, refuses Travis County's demands.
Austin and Travis County Seek to Make Gun Laws
As we reported earlier:
An advocacy group wanting the county to put rules in place that will require anyone selling fire arms at gun shows to do background checks on potential buyers. Francis Shankin with "Texas Gun Sense" says many commercial sellers at the events already do them – but some vendors don't bother. going inside the arena to do their selling.
The allegation above is unfounded and untrue as Saxet Shows have more than adequate security in the parking lot as well as in the show.
Attend the Tuesday Morning Commissioners Court Meeting and Be Heard!
Remind the Commissioner's Court that Todd Beiter is a good tenant who obeys all federal and state law. Don't let Austin take the lead!
 Use the links above to email Travis County Commissioners.  For more information on Travis County use this link.
The Commissioners Court will meet at 9:00 a.m. on Tuesday in the Commissioners Courtroom on the 1st floor of the Travis County Administration Building, located at 700 Lavaca Street in Austin.
If you care about the future of gun shows in Austin, please make plans to attend and urge Commissioners to renew the contract with Saxet, with no ineffective gun control strings attached. Talking points are provided below on how and why restrictions on private transfers will do nothing to reduce crime.
Don't let Austin be the first! We need your help.
Keep the Faith Alice Tripp
Legislative Director
About:The Mission of the Texas State Rifle Association is to protect and defend the inalienable rights of the individual Texan to acquire, possess, transport, carry, transfer ownership and enjoy the right to lawful use of firearms for self preservation, for the defense of family and property and the common defense of the Republic and the individual liberties of the people. Visit: www.TSRA.com