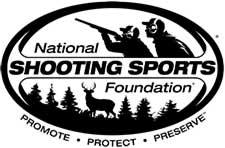 NEWTOWN, Conn –-(Ammoland.com)- On Wednesday, the U.S. Supreme Court heard arguments in Abramski v. United States.
At the heart of the issue is not whether Congress intended to have the Gun Control Act of 1968 keep firearms out of the hands of criminals through background checks, but whether the law should allow law-abiding individuals to purchase guns for someone else.
The "straw man" doctrine was codified into law in 1995, when the Bureau of Alcohol, Tobacco, Firearms and Explosives (BATF) modified Form 4473 to say such purchases were illegal on their face and wouldn't be permitted.
This is an important case. As the NSSF's Larry Keane told Guns.com, "We look forward to the Supreme Court clarifying the law so that federally licensed firearms retailers across America will know whether they can lawfully sell a firearm to a law-abiding citizen who is acting on behalf of another law-abiding citizen."
Read the Guns.com story.
About NSSFThe National Shooting Sports Foundation is the trade association for the firearms industry. Its mission is to promote, protect and preserve hunting and the shooting sports. Formed in 1961, NSSF has a membership of more than 6,000 manufacturers, distributors, firearms retailers, shooting ranges, sportsmen's organizations and publishers. For more information, log on to www.nssf.org.