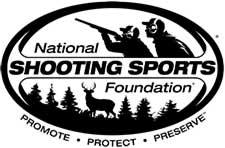 NEWTOWN, Conn –-(Ammoland.com)- A non-lead ammunition program, implemented with the intention of reducing the number of California condors that are said to get lead poisoning after eating the remains of big-game animals, has been greatly expanded in southwestern Utah this year.
Hunters who use non-lead ammunition on the Zion hunting unit, as well as those who remove from the field the viscera of the animals they tag, will be eligible for prizes.
Utah's non-lead program is patterned after a program the Arizona Game and Fish Department started in 2005.
Since 2007, the Arizona department reports 80 to 90 percent of those who hunt in areas where condors live in Arizona have taken similar voluntary actions.
NSSF supports voluntary measures, but opposes California's new law that will prevent hunters from using traditional ammunition with lead components anywhere in that state.
Greg Sheehan, director of the Utah Division of Wildlife Resources, has said, "We don't have any intentions of proposing or supporting legislation that would ban the use of lead ammunition in Utah."
About NSSFThe National Shooting Sports Foundation is the trade association for the firearms industry. Its mission is to promote, protect and preserve hunting and the shooting sports. Formed in 1961, NSSF has a membership of more than 6,000 manufacturers, distributors, firearms retailers, shooting ranges, sportsmen's organizations and publishers. For more information, log on to www.nssf.org.