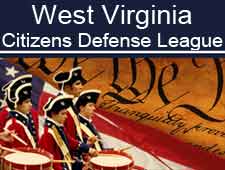 West Virginia –-(Ammoland.com)- Legislative, Judicial, Executive, I have a very important legislative update in paragraph below, however, before doing so, I wanted to point out that the West Virginia Citizens Defense League ( WVCDL ) is utilizing every avenue possible to advance and defend our rights.
Current activity includes:
Judicial Route: Law suit in Circuit court to force the City of Charleston to comply with state firearms laws.
Executive Route: We are in discussions with Attorney General Patrick Morrisey's office regarding options for dealing with cities violating preemption.
Legislative Route: This is the bulk of our current work. Many pro-gun bills have been introduced in our legislature. I will detail them below.
So as you can see, the WVCDL is working all three branches of state government to advance and defend our liberties.
***IMPORTANT***
Be aware of the gun laws being presented. Although the WVCDL stands by our support of 'nullification', the WVCDL STRONGLY OPPOSES HB4229. We do not believe the sponsors on this bill had any ill intent (all very pro-gun Delegates), it simply has horrific wording.
One piece to consider in this bill reads:
"(b) All future federal, state and local statutes, ordinances, laws, orders and rules concerning firearms, firearm accessories, ammunition and their accouterments shall not be recognized by this state and shall not be given any recognition within the state as they are against public policy. Those federal, state and local statutes, ordinances, laws, orders and rules are specifically rejected by the State of West Virginia and are null and void and of no effect within the state."
On the surface, it would be easy to feel in agreement with that statement, however, you must consider the unintended consequences.
For example, if H.R.2959, National Right-to-Carry Reciprocity Act of 2013 were to grab traction and be passed into law, West Virginia residents would be excluded to the benefits due to the nullification wording in this bill!
If you received an email from the sponsoring organization asking for you to reach out to House leadership to support this bill – PLEASE reconsider.
If you prefer to check into a better nullification bill, please review HB2832
I have already had some question our view on this bill and attempt to convince me of its intentions. They have attempted to convince me that the wording is fine and that we're being a bit too harsh on our critique. To that I leave you with a controverisal sentence a few pro-gun legislators coined long ago. A sentence I'm certain they felt was clear, but has been challenged time and again; "Shall not be infringed"
Legislative Work / Lobby Day
The 2014 session is coming, and the WVCDL has been working with legislators on our agenda since August. We have high hopes for this session, and have spoken with some key legislators. We will continue to do so as the session approaches.
It is absolutely critical that you mark your calendars. Take time off work if necessary. If we could, the WVCDL would make Lobby Day mandatory. This is our show of force in the WV Legislature. If you're a supporter, but not a paid member, show up on lobby day wearing a plain black t-shirt. We *must* absolutely PACK the galleries with black shirts.
Lobby day is February 17th 2014 at 9AM. Be there with us!
About:
The West Virginia Citizens Defense League (WVCDL) is a nonpartisan, nonprofit, all-volunteer, grassroots organization of concerned West Virginians who support our individual right to keep and bear arms for defense of self, family, home and state, and for lawful hunting and recreational use, as protected by the state constitution and the Second Amendment of the United States Constitution. Visit: www.wvcdl.org