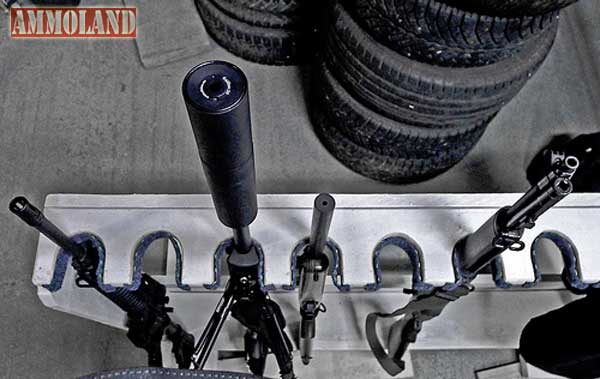 DeKalb, Illinois –-(Ammoland.com)- The AR-15 Podcast proudly announces J.W. Ramp as a permanent co-host, and he joins Reed Snyder for Episode 62 on silencers/suppressors.
We start with a bit of history on the suppressor, before starting with the basic question: What is a suppressor? Is it really silent? J.W. delves into the physics and mechanical cycle of making a discharged round quiet.
Inevitably, the discussion moves to what are suppressors for; what are the applications. Aside from the obvious answer of noise reduction, J.W. and Reed discuss military applications such as concealment of the muzzle flash, competitive applications like recoil reduction to get back on target, and issues of accuracy both pro and con.
So who doesn't want a suppressor?! Before you start to Google it, Reed utilizes his expertise in law to provide some tips (but not advice) on some of the pitfalls, perils, and potential backlash of acquiring suppressors. He takes us through the tax stamp issues and how the legal definition of a "person" applies to buyers attempting to purchase or transfer suppressors. What's the ideal way? Personal? Trust? Corporation?
Acquisition aside, the guys discuss in detail the options available out there for first time buyers and experienced veterans. They zero in on some issues and designs specific to the AR platform, price ranges, quality, design, and caliber concerns.
http://traffic.libsyn.com/gunguyradio/AR-15_Podcast_062_-Silencers.mp3
As always, tune in for the Otis Ripcord giveaway, and listener feedback. Anyone can listen to this episode at www.ar15podcast.com/062/.
About the AR-15 Podcast:
The AR-15 Podcast is the show about your favorite black rifle. Whether you're building your first
AR or you've been building ARs for years. There is something we can all do to take our black
rifle to the next level. The episodes range from AR construction and reloading, to interviews and accessories. The AR-15 Podcast is found on the Firearms Radio Network and releases every Wednesday at 4:00 am central time. Subscribe to the show via AR-15 Podcast on iTunes,
Stitcher Radio or www.ar15podcast.com.
Contact: Jake Challand President Firearms Radio Network Email:
[email protected]
Web: firearmsradio.tv