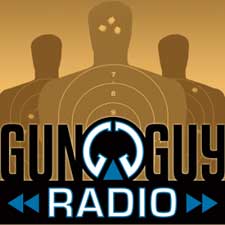 DeKalb, IL –-(Ammoland.com)-  If you are going to keep a handgun for home defense, you must consider proper storage of your weapon.
Many believe that preventing children from accessing your firearm is the only reason for locking up a weapon, but hiding your firearm for theft prevention and even simple privacy is something that all gun owners should think about.
Gun Guy Radio outlines six options for secure but easily accessible handgun safes.  There are a variety of characteristics that should be considered when purchasing a handgun safe and Jake discusses particulars like size, cost, opening system, placement options and construction of safes from Ft. Knox, Gun Vault, Sentry, Barska, Stack-On and Homak among others.  Whether you are looking for a small safe with a traditional dial lock or a larger in-wall safe Gun Guy Radio has you covered in this episode.
In this week's Brownell's Product Spotlight Jake and Paul Levy discuss the Kinetic Research Group Bolt Lift for the Remington 700 rifle.  This bolt lift allows Remington 700 rifle owners to have an enlarged bolt lift knob without the need for a gunsmith or permanently altering their rifle.  The Kinetic Research Group knob fits over the existing bolt knob like a clam shell.  Paul summarizes the beauty of this product, "With a five minute installation you instantly have an enlarged bolt knob."  This bolt lift comes with several o-rings to insure a tight fit on any sized bolt knob.  It comes in black and flat dark earth.
One lucky Gun Guy Radio listener will win a Bond Arms Back Up in .45 ACP.  Each gun or gear review submitted to the Firearms Insider before April 30, 2014, is a separate entry into this giveaway.  There is no limit to the number of entries that any one person can submit.
All reviews should be submitted at http://firearmsinsider.tv/submit/.
Listen to this episode at www.gunguyradio.com/106 or subscribe to the show on iTunes to listen to any of the prior episodes.  Visit the Firearms Insider Community at www.firearmsinsider.tv.
About Gun Guy Radio:
Gun Guy Radio is an on demand talk show that stays positive and leaves out the politics. The podcast features a variety of popular guests that cover a wide range of topics that firearms enthusiasts crave. Each episode delivers entertainment, education and encouragement that expands firearm ownership and knowledge to the current and next generations. Gun Guy Radio is found on the Firearms Radio Network and releases every Sunday at 12:00 pm central time. Subscribe to the email list and listen via Apple iTunes, Stitcher Radio or www.gunguyradio.com.