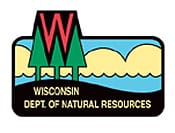 Wisconsin–(Ammoland.com)-Some very cold temperatures have continued across Wisconsin and the nation this week, but fortunately seem to be letting up a little for the weekend. Temperatures as low as 20 below were reported again early this week. Temperatures are forecast for the mid-teens this Saturday, before again dropping down to single digits. Most of the state also received additional snowfall in the last week, with central Wisconsin receiving the most, with 4 to 6 inches of new snow.
Snowmobile trails are now open in most counties and conditions range from excellent in the north to fair to good in the south, with only a few counties reporting poor conditions on the Wisconsin Department of Tourism's snow conditions report (exit DNR). Cross-country ski trails are generally good to excellent across the entire state, though strong winds in the last week have caused drifting on trails. The good snow conditions and milder temperatures are timely, as there are 10 candlelight skis and hikes scheduled this weekend.
In what one fisheries biologist describes as an "old and tired song," the brutally cold weather of the past week has kept both angling pressure and fish activity to a minimum. In the north, some diehard panfish and walleye anglers did make it out over the weekend and found very limited action. Up to 3 to 4 inches of slush under the snow is making travel very difficult.
Along Lake Michigan some walleye were being caught at the Menominee River, perch were being caught off Oconto and whitefish were being caught along the east shore of Green Bay in Brown County. Along Door County the few anglers venturing out continued to have some success with whitefish and northern pike. A few brown and rainbow trout continue to be reported from southeastern Lake Michigan harbors.
State wildlife officials are paying close attention to winter's impacts on the state's deer herd. They are also asking the public to report any observations of winter deer mortalities. Biologists monitor the effects of winter on the deer herd using a Winter Severity Index, which uses a combination of cold temperatures and deep snows to gauge winter stress levels. Several stations in the far northwestern counties have already surpassed the severe category. Farther south and east, many stations will likely hit the severe classifications later this winter.
Biologists say that the first question people usually ask is whether they should start feeding deer, and they caution that while feeding is well-intended, it can do more harm than good if done improperly. They urge people who want to feed deer to talk a local DNR wildlife biologist first for advice, because feeding straight corn and hay can be harmful to deer. And people need to remember that feeding deer is strictly regulated, and is prohibited in any county affected by CWD. In all other counties, feeding is currently limited to a maximum of 2 gallons per site. For details, search the DNR website for "baiting and feeding regulations."
Tree sparrows, juncos, cardinals, chickadees, woodpeckers, horned larks, nuthatches, blue jays, and tufted titmice are active at feeders, which have also been attracting a few northern shrikes, Cooper's hawks and sharp-shinned that prey upon the songbirds or small mammals. . Snowy owls continue to dominate headlines as nearly 250 individuals have been tallied across the state.
Archived under: Previous Outdoor Reports
DNR Outdoor Report in Portable Document Format (Requires Adobe® Acrobat® Reader®)
DNR Outdoor Report in Rich Text Format
Upcoming Events at DNR Parks, Forests and Trails